Health IT
Matthew Buck | Washington Monthly |
December 2, 2019
...The use of digital technology in health care has enormous promise, to be sure. But, as the Wall Street Journal's coverage of Google's Project Nightingale revealed, there is also a potential dark side to these projects. Ascension, it noted, "also hopes to mine data to identify additional tests that could be necessary or other ways in which the system could generate more revenue from patients, documents show." That detail raises a key question that's largely overlooked in our health care debates: should the drive to maximize corporate revenues determine how health information technology develops and becomes integrated into medical practice, or should that be determined by medical science and the public?...An alternative path exists. In the 1970s, the Veterans Affairs Administration (VA) developed VistA, an open-source code system that was the country's first EHR system... Read More »
For several decades, software builders have tried to help doctors practice medicine more efficiently and more effectively. As is often the case with good intentions, the results turned out to be a mixed bag of goods, with paternalistic overtones from the helpers and mostly resentment and frustration from those supposedly being helped. Whether we want to admit it or not, the facts of the matter are that health IT and EHRs in particular have turned from humble tools of the trade to oppressive straightjackets for the practice of medicine. Somewhere along the way, the roles were reversed, and clinicians of all stripes are increasingly becoming the tools used by technology to practice medicine.
Press Release | ZH Healthcare |
December 24, 2020
ZH Healthcare, Inc., a leading provider of Health IT solutions, announced today that blueEHRTM, the Electronic Health Solution that delivers "Health IT as a ServiceTM" (HITaaSTM), has successfully achieved ONC certification as a 2015 Edition Meaningful Use EHR System through UL LLC (Formerly Underwriters Laboratories). Certification ensures that blueEHR offers the necessary capabilities to enable a provider implementing the EHR to achieve Meaningful Use. Meaningful Use is the set of standards, defined by the Centers for Medicare and Medicaid Services (CMS), which allows for providers to earn incentive dollars by complying with a set of specific criteria.
Press Release | ZH Healthcare |
July 26, 2022
ZH Healthcare, the creators of blueEHR, the low-code, no-code EHR platform announced today their first Form Builder Challenge. blueEHR knows that every organization is unique; not all forms fit all organizations. We believe that EHR systems should empower users to not only access the forms that have been effective for years, but also create new forms as needed. The challenge invites anyone who has ever wanted to design and build forms that they wished they had in their Health IT or care delivery systems; forms that they believe could improve client outcomes, make it easier to document, and improve reporting requirements. blueEHR is offering three $1,000 cash prizes.
Dan Bowman | FierceHealthIT |
July 18, 2014
On Thursday, lawmakers with the House Energy & Commerce Committee and health IT stakeholders convened on the Hill to once again discuss the role of health information technology in improving patient care...

careMESH is the only service on the market that guarantees 100% digital delivery of patient health information to any clinician nationwide so that healthcare providers and their support teams can communicate and collaborate with each other…instantly. Our secure services, hosted on the Google Cloud Platform© and inclusive of our proprietary FHIR-based National Clinician Directory, make it possible for clinicians and their support teams to locate each other and share digital patient health information, without the burden and expense of complex integration projects. Read More »
Press Release | Medsphere |
April 14, 2016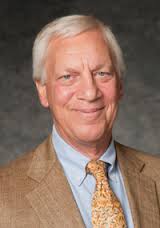 Medsphere Systems Corporation...today announced the release of a case study focused on three inpatient behavioral health facilities that have implemented Medsphere's OpenVista electronic health record (EHR). The integration of OpenVista into workflows and processes at Silver Hill Hospital, IntraCare North and The Recovery Center at EvergreenHealth Monroe has yielded clear benefits at each facility in terms of both patient care and the day-to-day experience of clinicians and staff. The clinicians at all three hospitals now have rapid access to more accurate and comprehensive patient records...
Press Release | Catalyze |
January 14, 2015
Catalyze, Inc., an innovative healthcare IT firm that supplies HIPAA-compliant infrastructure services, today announced the widespread release of its open source policies and procedures on GitHub for healthcare developers and enterprises. The comprehensive policies solved a complex problem for Catalyze. Therefore, the company has decided to pass the documents onto healthcare developers to help them focus on their jobs, not HIPAA compliance.
Neil Versel | Forbes |
October 29, 2014
In my very first post for Forbes.com, written back in May, I argued that certification of electronic health records had run its course and was no longer needed in health IT. This week, that position got a boost with some news that in one sense was shocking and in another was not surprising at all: the Certification Commission for Health Information Technology (CCHIT) is closing its doors on Nov. 14...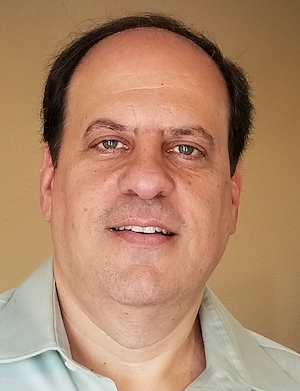 In October the Centers for Disease Control and Prevention (CDC) issued a Request for Information (RFI) for a Natural Test Collaborative (NTC). Through a series of questions, the RFI seeks opinions and information about "The development of a national testbed (notionally called the National Test Collaborative (NTC)) for real-world testing of health information technology (IT)" and "Approaches for creating a sustainable infrastructure" to achieve it. The scope of the questions is somewhat confusing and quite broad, starting with Clinical Decision Support (CDS) and electronic Clinical Quality Measures (eCQMs) but quickly expanding to Electronic Health Records (EHR) and interoperability (not precisely defined).
Anne Zieger | Healthcare DIVE |
September 25, 2014
Cerner has struck a deal with health system Intermountain Healthcare to beef up the Leidos Partnership for Defense Health with added clinical governance of solutions and workflow. The Leidos Partnership, which includes Accenture, Cerner and a group of domain experts in military health is pitching the Department of Defense's Healthcare Management System Modernization initiative...
Mike Miliard | Healthcare IT News |
August 11, 2014
As the dust settles from this past week's mammoth $1.3 billion merger, Siemens Health Services CEO John Glaser tells Healthcare IT News what led up to the Cerner deal, how his experience as a health system CIO could help smooth integration challenges and what to expect – from the two companies specifically and electronic health records in general – over the months and years to come...
Jeff Smith | Healthcare Informatics |
July 5, 2012
CHIME submitted comments this week to the Office of the National Coordinator for Health IT, responding to the agency's vision for nationwide health information exchange. ONC officials in May released a Request for Information (RFI) that sought feedback on how to establish a governance mechanism for the nationwide health information network (NwHIN). Read More »
Thomas Beale | Woland's Cat |
December 14, 2011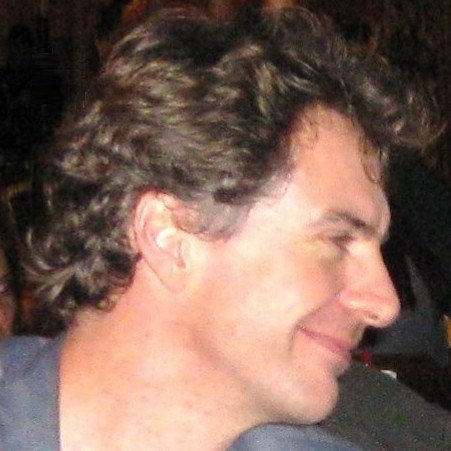 The Clinical Information Modelling Initiative (CIMI) group led by Dr Stan Huff (Intermountain Health, Utah) met here in London 29 Nov – 1 Dec to make a final decision on formalism, from the two remaining – openEHR archetypes and various forms of UML (previous posts on CIMI: DCMs & RM, on formalisms). Instead of simply choosing one, the group made a more strategic choice of designating openEHR ADL/AOM 1.5 as the core formalism, with a corresponding profile of UML being developed to enable the more numerous UML-based developers (e.g. VA, NHS etc) to use archetypes within their UML toolchains....