Health IT
Dan Bowman | FierceHealthIT |
July 18, 2014
On Thursday, lawmakers with the House Energy & Commerce Committee and health IT stakeholders convened on the Hill to once again discuss the role of health information technology in improving patient care...

careMESH is the only service on the market that guarantees 100% digital delivery of patient health information to any clinician nationwide so that healthcare providers and their support teams can communicate and collaborate with each other…instantly. Our secure services, hosted on the Google Cloud Platform© and inclusive of our proprietary FHIR-based National Clinician Directory, make it possible for clinicians and their support teams to locate each other and share digital patient health information, without the burden and expense of complex integration projects. Read More »
Press Release | Medsphere |
April 14, 2016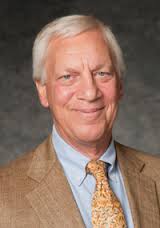 Medsphere Systems Corporation...today announced the release of a case study focused on three inpatient behavioral health facilities that have implemented Medsphere's OpenVista electronic health record (EHR). The integration of OpenVista into workflows and processes at Silver Hill Hospital, IntraCare North and The Recovery Center at EvergreenHealth Monroe has yielded clear benefits at each facility in terms of both patient care and the day-to-day experience of clinicians and staff. The clinicians at all three hospitals now have rapid access to more accurate and comprehensive patient records...
Press Release | Catalyze |
January 14, 2015
Catalyze, Inc., an innovative healthcare IT firm that supplies HIPAA-compliant infrastructure services, today announced the widespread release of its open source policies and procedures on GitHub for healthcare developers and enterprises. The comprehensive policies solved a complex problem for Catalyze. Therefore, the company has decided to pass the documents onto healthcare developers to help them focus on their jobs, not HIPAA compliance.
Neil Versel | Forbes |
October 29, 2014
In my very first post for Forbes.com, written back in May, I argued that certification of electronic health records had run its course and was no longer needed in health IT. This week, that position got a boost with some news that in one sense was shocking and in another was not surprising at all: the Certification Commission for Health Information Technology (CCHIT) is closing its doors on Nov. 14...

In October the Centers for Disease Control and Prevention (CDC) issued a Request for Information (RFI) for a Natural Test Collaborative (NTC). Through a series of questions, the RFI seeks opinions and information about "The development of a national testbed (notionally called the National Test Collaborative (NTC)) for real-world testing of health information technology (IT)" and "Approaches for creating a sustainable infrastructure" to achieve it. The scope of the questions is somewhat confusing and quite broad, starting with Clinical Decision Support (CDS) and electronic Clinical Quality Measures (eCQMs) but quickly expanding to Electronic Health Records (EHR) and interoperability (not precisely defined).
Anne Zieger | Healthcare DIVE |
September 25, 2014
Cerner has struck a deal with health system Intermountain Healthcare to beef up the Leidos Partnership for Defense Health with added clinical governance of solutions and workflow. The Leidos Partnership, which includes Accenture, Cerner and a group of domain experts in military health is pitching the Department of Defense's Healthcare Management System Modernization initiative...
Mike Miliard | Healthcare IT News |
August 11, 2014
As the dust settles from this past week's mammoth $1.3 billion merger, Siemens Health Services CEO John Glaser tells Healthcare IT News what led up to the Cerner deal, how his experience as a health system CIO could help smooth integration challenges and what to expect – from the two companies specifically and electronic health records in general – over the months and years to come...
Jeff Smith | Healthcare Informatics |
July 5, 2012
CHIME submitted comments this week to the Office of the National Coordinator for Health IT, responding to the agency's vision for nationwide health information exchange. ONC officials in May released a Request for Information (RFI) that sought feedback on how to establish a governance mechanism for the nationwide health information network (NwHIN). Read More »
Thomas Beale | Woland's Cat |
December 14, 2011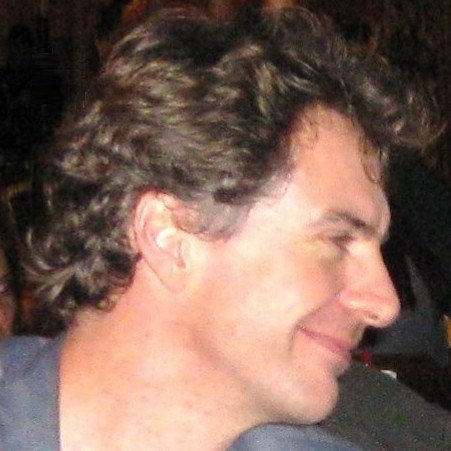 The Clinical Information Modelling Initiative (CIMI) group led by Dr Stan Huff (Intermountain Health, Utah) met here in London 29 Nov – 1 Dec to make a final decision on formalism, from the two remaining – openEHR archetypes and various forms of UML (previous posts on CIMI: DCMs & RM, on formalisms). Instead of simply choosing one, the group made a more strategic choice of designating openEHR ADL/AOM 1.5 as the core formalism, with a corresponding profile of UML being developed to enable the more numerous UML-based developers (e.g. VA, NHS etc) to use archetypes within their UML toolchains....
Press Release | Clinovo, Clinical Leader |
December 10, 2014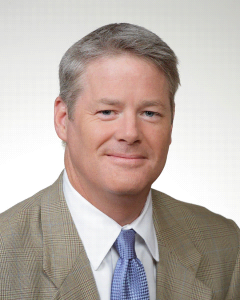 Glenn Keet, CEO of Silicon Valley-based Clinovo, an eClinical systems provider, is featured in Clinical Leader, the premier online community and leading media for clinical trial experts, in an exclusive interview titled "EDC In Clinical Trials – Can You Afford Not To Go Electronic? In that interview led by Ed Miseta, Chief Editor at Outsourced Pharma and Clinical Leader, Keet's gives a unique perspective on the technology advances in the life science industry and the adoption of electronic data capture (EDC) systems in clinical trials. Keet explains how only 20% of worldwide clinical trials are using electronic data capture (EDC) systems, discussing the misconceptions around the costs and complexity to adopt EDC technologies.
Andy Oram | O'Reilly Radar |
June 21, 2012
I spent Monday in a small library at the Harvard Medical School listening to a discussion of the Indivo patient health record and related open source projects with about 80 intensely committed followers. Lead Indivo architect Daniel Haas, whom I interviewed a year ago, succeeded in getting the historical 2.0 release of Indivo out on the day of the conference. Read More »
Bernie Monegain | Healthcare IT News |
August 3, 2012
The number of veterans returning home from the two wars wounded and maimed - broken - is staggering. Here's an area where health IT has proven to be a force for good, yet not forceful enough. The childhood sing-song rhyme that ends, "All the kings horses and all the king's men couldn't put Humpty Dumpty together again" may not be quite on point, but it keeps playing in the background, a reminder that we humans are fragile.
Press Release | HL7 |
July 30, 2019
As healthcare evolves across the globe, so does our ability to improve the health and wellness of communities. Patients, providers, and health plans are striving for more value-based care, more engaging user experiences, and broader application of machine learning to assist clinicians in diagnosis and patient care. Too often, however, patient data are inconsistently formatted, incomplete, unavailable, or missing - which can limit access to the best possible care. Equipping patients and caregivers with information and insights derived from raw data has the potential to yield significantly better outcomes. But without a robust network of clinical information, even the best people and technology may not reach their potential...