health privacy
Press Release | Hyperledger |
October 3, 2016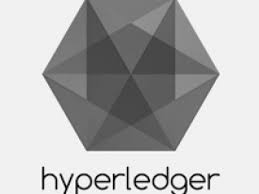 Today, Hyperledger is announcing the formation of the Hyperledger Healthcare Working Group (HLHC Working Group)...The HLHC Working Group's mission is to house and foster technical and business-level conversations about appropriate applications for blockchain technology in the healthcare industry. These conversations will be broad and educational, but will eventually focus on identifying opportunities for near-term collaboration between participants on common software to implement a given application. If appropriately scoped and resourced, these conversations could lead to one or more proposals for new software development efforts to be hosted at Hyperledger.
Josephine Wolff | Future Tense |
August 28, 2014
What could possibly have motivated the Centers for Medicare and Medicaid Services to refuse to release even a single document about the healthcare.gov site's security in response to a Freedom of Information Act request submitted by the Associated Press? The AP announced that its request had been refused last week and, by way of explanation, cited a statement from CMS spokesman Aaron Albright that "releasing this information would potentially cause an unwarranted risk to consumers' private information."...
Evan Sweeney | Fierce Healthcare |
June 2, 2017
A senior administrator with the Office of the National Coordinator for Health IT said he wants patients to have a unified health record that could pull data from various medical providers into a single record. John Fleming, the ONC's deputy assistant secretary for health technology reform, outlined his vision that would give patients more control of their medical information during the International Summit on the Future of Health Privacy hosted by Georgetown University Law...