healthcare information technology (IT)
Charlie Osborne | ZDNet |
February 29, 2016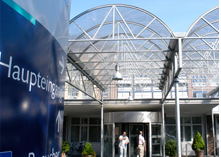 A number of hospitals in Germany have fallen prey to ransomware, disrupting core healthcare services and internal systems. According to German publication Deutsche Welle, several German hospitals, including the Lukas Hospital in Neuss and the Klinikum Arnsberg hospital in North Rhine-Westphalia have become victims of ransomware...
Press Release | Medsphere Systems Corporation , MBS/Net, Inc. |
February 23, 2016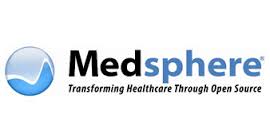 Medsphere Systems Corporation and MBS/Net, Inc., today announced the merger of the two companies, effectively adding MBS/Net's ambulatory physician practice-oriented services and proprietary applications to Medsphere's existing focus on affordable healthcare IT solutions and services for acute and inpatient behavioral health settings. Moving forward, MBS/Net will retain its name and operate as a division of Medsphere; the expanded company will now offer a broader menu of healthcare information technology (IT) solutions and services for integrated delivery networks and standalone physician practices...