Hindawi
By Mark Patterson, and Catriona MacCallum | October 30, 2017
It is enormously satisfying when a good idea captures the imagination and takes off and that's precisely what happened with the Initiative for Open Citations (I4OC) over the past 6 months. Citations are the way that researchers communicate how their work builds on and relates to the work of others and they can be used to trace how a discovery spreads and is used by researchers in different disciplines and countries. Creating a truly comprehensive map of scholarship, however, relies on having a curated machine-readable database of citation information, where the provenance of every citation is clear and reusable. With the launch of I4OC that map, and the potential for anyone to use it to explore the scholarly landscape, comes much closer...
Press Release | John Wiley and Sons, Inc., Hindawi |
June 15, 2016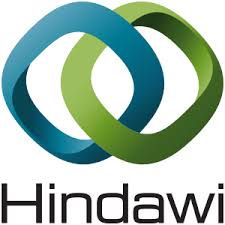 This new collaboration will see nine Wiley subscription journals converting to open access starting in January 2017. Hindawi will take over the editorial and production workflow for each of the journals within the partnership, which will be hosted on the Hindawi website, allowing them to benefit from the publisher's experience in publishing high quality journals on an open access basis. Hindawi (hindawi.com) currently publishes over 400 peer-reviewed journals covering a wide range of disciplines...
Erin McKiernan | The Guardian |
August 22, 2014
Publishing openly provides greater exposure, boosts prospects and can lead to more citations...