HL7 data standards development
As of April 5, 2021, the U.S. ONC Cures Act Final Rule Compliance Timeframe is in effect. Healthcare providers, Health IT developers, Health Information Exchanges (HIEs), and Health Information Networks (HINs) will have until October 6, 2022, to provide patients with access to all their Electronic Health Information (EHI). There are several requirements that providers, developers, and exchanges must adhere to. Among them are Conditions and Maintenance of Certification requirements for Information Blocking, Communications, and Application Programming Interfaces (APIs). To help you navigate this compliance timeframe, we've asked our J P System's HL7 FHIR® expert, Jay Lyle, what does one need to know about APIs and data standards. Jay has been co-chair of the HL7 Patient Care Work Group for 8 years and is an expert in HL7 data standards development and APIs.
Press Release | J P Systems, Inc. |
June 28, 2021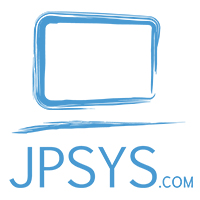 JPSys, received notification of a U.S. Department of Veterans Affairs recompete contract award, which is a single award, Indefinite Delivery, Indefinite Quantity (IDIQ) contract for clinical terminology standards services with a ceiling threshold of $120 million. The contract includes a base 5 year period from 6/28/2021 through 6/27/2026. JPSys, founded in 1983, is owned by Jackie Mulrooney and Galen Mulrooney. In 2015 JPSys won the first Terminology Standards Support IDIQ contract for 100 M. This follow on win solidifies the firm for the next 7 years. JPSys has been supporting the Veteran's Health Administrations as a prime since 9/29/2015 and as a subcontractor since 1998.