Inc.)
Press Release | Document Storage Systems, Inc. (DSS, Inc.) |
August 15, 2016
Document Storage Systems, Inc. (DSS, Inc.), a leading provider of health information technology (HIT) solutions for federal, private and public healthcare organizations, today announced it has been awarded an Indefinite Delivery/Indefinite Quantity (IDIQ) contract with a base ordering period of 36 months and 1 optional ordering period of 12 months, for the Logistics and Prosthetics Graphical User Interface (GUI) overlay Software Licenses and Maintenance with the Department of Veterans Affairs (VA)...
Press Release | Document Storage Systems, Inc. (DSS) |
December 1, 2016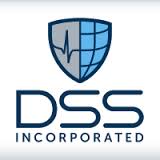 Document Storage Systems, Inc. (DSS), the leading provider of software development and support for VistA and vxVistA, today announced a strategic agreement to acquire the Best in KLAS ForSite2020 patient engagement suite of products from Streamline Health, Inc. The acquisition includes theproduct suite, current customer base and personnel. The product suite consists primarily of Patient Scheduling and Surgery Management software and is based upon the ForSite2020 solution which Streamline Health acquired in connection with its acquisition of Unibased Systems Architecture, Inc. (USA, Inc.), in February, 2014 (and which Streamline Health subsequently branded as its Looking Glass® Patient Engagement)...