Jocelyn Samuels
Katie Dvorak | FierceHealthIT |
September 15, 2014
The Office of the National Coordinator for Health IT jumped into National Health IT Week in the District of Columbia by placing the focus on the consumers' role in their own healthcare...
Jocelyn Samuels | HHS Blog |
July 11, 2016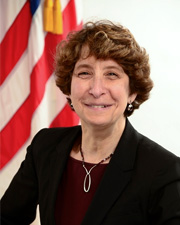 To help health care entities better understand and respond to the threat of ransomware, the HHS Office for Civil Rights has released new HIPAA guidance. One of the biggest current threats to health information privacy is the serious compromise of the integrity and availability of data caused by malicious cyber-attacks on electronic health information systems, such as through ransomware. The FBI has reported an increase in ransomware attacks and media have reported a number of ransomware attacks on hospitals...