Klinikum Arnsberg hospital
Charlie Osborne | ZDNet |
February 29, 2016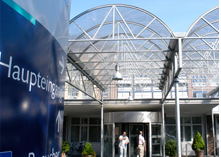 A number of hospitals in Germany have fallen prey to ransomware, disrupting core healthcare services and internal systems. According to German publication Deutsche Welle, several German hospitals, including the Lukas Hospital in Neuss and the Klinikum Arnsberg hospital in North Rhine-Westphalia have become victims of ransomware...
John Leyden | The Register |
February 26, 2016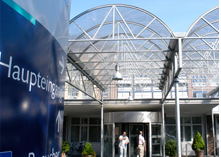 At least two hospitals in Germany have come under attack from ransomware, according to local reports. The alarming incidents follow similar ransomware problems at the US Hollywood Presbyterian Medical Center. Both the Lukas Hospital in Germany's western city of Neuss and the Klinikum Arnsberg hospital in the German state of North Rhine-Westphalia were attacked by file encrypting ransomware, Deutsche Welle reports...