Kno2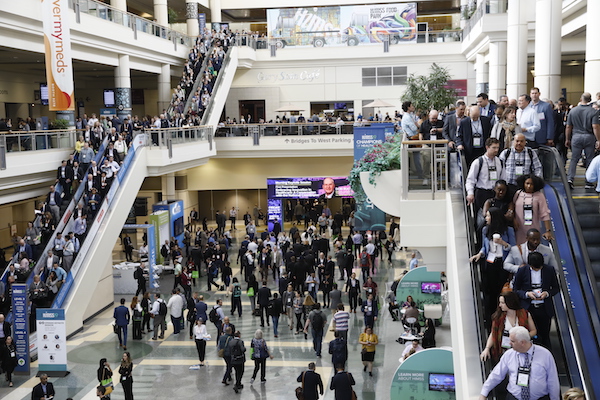 One of the most surprising developments at HIMSS19 is the large number of companies exhibiting their Fax Technologies. Long derided by reporters, health IT consultants, and EHR vendors, fax technologies have been growing in leaps and bounds while EHRs continue to fail to deliver interoperability. Just a couple of years ago faxes were used in around 75% of medical records exchanges. Latest numbers indicate that faxes are now used to exchange more than 85% of medical records. Most people would react in horror to such figures. How could physicians and medical personnel rely on antiquated paper technologies like faxes? The real story to be found on the exhibit floor at the HIMSS 2019 conference is that what we are seeing is a rapid transition to digital fax technologies and platforms. And this transition is taking place because physicians and medical staff have figured out they work!
Posted February 14, 2019 - 12:40pm by Roger A. Maduro
Press Release | National Association for Trusted Exchange (NATE) |
February 20, 2017

The National Association for Trusted Exchange (NATE) today unveiled NATE's Blue Button Directory (NBBD) at the HIMSS17 annual conference in Orlando, FL. This FHIR-based solution is the newest prototype being developed by NATE to make it easier for consumers and providers to share data to improve outcomes. Consumers are actively requesting their medical records and providers want to share them but there is often a workflow disconnect between the two. As part of the Federal Health Architecture's vignette in the HIMSS17 Interoperability Showcase (Level 2 | Lobby F | Tangerine Ballroom | Booth 9000), NATE and its partners are demonstrating how a simple enabling infrastructure can alleviate this problem...
Press Release | Carequality, The Sequoia Project |
August 16, 2016

Nationwide health data sharing takes another leap forward as the early adopters of Carequality announced they've made it easier to exchange data between different electronic health record systems (EHRs), record locator services (RLS), and health information exchanges (HIEs), leveraging a central provider directory and common set of rules. At select sites, providers using athenahealth®, eClinicalWorks, Epic, HIETexas, NextGen and Surescripts are now sharing health information with other providers using the Carequality Interoperability Framework...