MIFOS
One of the strengths of the open source community has been its ability to bring concentrated effort to bear on big problems. When tragedy strikes, or a pressing need arises, there are groups of people who gather together to attempt to solve the problems as a community. You may not have heard of these five open source projects, but they are attacking some of the world's biggest problems and making a true impact in people's lives... Read More »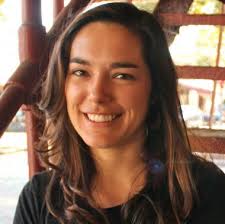 Benetech started out in the 90s without even understanding the meaning of the term open source. They just "needed an easy way to interface with different voice synthesizers" to develop readers for people who are blind and "shared the code to be helpful." Sound familiar? Opensource.com started covering stories like in 2010 and they recur more often than you might think. Stories of people sharing the code to help others—but sharing code to get help developing better code. When code is open, a community has the opportunity to form around it...
By Rich Bowen | August 30, 2012
Several weeks ago I went to the O'Reilly Open Source Convention in Portland, Oregon. The OpenMRS project was represented there by a number of the team members, and I was able to have a few informal conversations with them. After I got back home, I conducted an interview with Ben Wolfe, who actually wasn't at the conference, but he talked to me about what the OpenMRS project does, and who is using it in the world, and where it's going in the future. We also talked a little bit about their Google Summer of Code students. Here's my conversation with Ben.