open source medical hardware
Press Release | Michigan Technological University |
March 20, 2020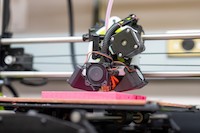 As COVID-19 continues to spread, the research community is looking for solutions. In addition to work on vaccines and medicine, medical technology is needed. In severe cases of COVID-19, the disease attacks the respiratory system, and one of the major bottlenecks in treatment is having enough ventilators. The open-source hardware community wants to change that. Joshua Pearce...an open-source hardware expert and co-editor-in-chief of HardwareX [explained] that 3D-printed lab hardware and other open-source tech can be cost-effective and encourages design improvement. "Even complex medical devices are not outside the realm of possibility anymore."
Press Release | Michigan Technological University |
November 17, 2015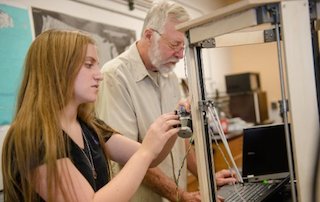 With all the technology we have today, there are so many possibilities. The whole world can collaborate and create open-sourced information to help develop thousands of scientific uses for various new technologies like 3-D printing. Enabling the Future is an organization that is doing just that. It is a global network of passionate volunteers using their 3-D printers, design skills and personal time to give the world a "helping hand" with free 3-D-printed prosthetic hands for those in need.