patient-reported outcome measures (PROMs)
Tinker Ready | Health Leaders Media |
January 7, 2016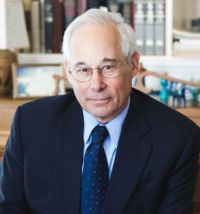 The former head of CMS says "we will never solve the problem of cost and finance by focusing on cost and finance." Instead, it will be resolved "by focusing on the design and redesign of healthcare and the improvement of its quality." ... The former head of the Centers for Medicare & Medicaid Services, and the newest member of the Massachusetts Health Policy Commission talked with HealthLeaders Media this week. This is the first of a two-part interview. The transcript below has been lightly edited.
Press Release | PatientsLikeMe, Robert Wood Johnson Foundation, National Quality Forum |
December 8, 2015
PatientsLikeMe has been awarded a $900,000 grant from the Robert Wood Johnson Foundation (RWJF) to help jumpstart changes that will amplify the patient voice in the measurement of healthcare performance. "We have an abundance of clinical measures, but we need to better incorporate the voice of the patient into performance measurement" A portion of the grant funds a collaboration between PatientsLikeMe and the National Quality Forum (NQF) to develop, test and facilitate the broader use of patient-reported outcome measures (PROMs) to assess patient-reported health status.
Gale Pryor | Athena Insight |
May 10, 2017
Ask orthopedic surgeon Andrew Jawa, M.D., when his total shoulder replacement patients can expect to put on a jacket without help. His answer is likely to include the exact postoperative week — with evidence-based variations due to each patient's age and condition. Jawa performs more than 220 total shoulder replacements each year at the Boston Sports and Shoulder Center. And his success relies in part on self-reported data provided by his patients at every visit, from the first preoperative appointment through every follow-up visit for the next five years...