Patricia Flatley Brennan
Press Release | uBiome |
November 11, 2016
Jessica Richman, PhD, co-founder and CEO of the leading microbial genomics company, uBiome, will present the opening keynote address at the 2016 American Medical Informatics Association's (AMIA) Annual Symposium, to be held in Chicago from November 12 - 16. The AMIA and its members aim to transform healthcare through trusted science, education, and practice in biomedical and health informatics. Jessica Richman, PhD, will join two other keynote speakers at the AMIA Symposium – Patricia Flatley Brennan, RN, PhD, Director of the NIH National Library of Medicine in Bethesda, Maryland and Eric Horvitz, MD, PhD, Technical Fellow and Director of the Microsoft Research Lab in Redmond...
Press Release | White House |
March 16, 2020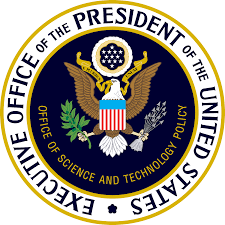 Today, researchers and leaders from the Allen Institute for AI, Chan Zuckerberg Initiative (CZI), Georgetown University's Center for Security and Emerging Technology (CSET), Microsoft, and the National Library of Medicine (NLM) at the National Institutes of Health released the COVID-19 Open Research Dataset (CORD-19) of scholarly literature about COVID-19, SARS-CoV-2, and the Coronavirus group. Requested by The White House Office of Science and Technology Policy, the dataset represents the most extensive machine-readable Coronavirus literature collection available for data and text mining to date, with over 29,000 articles, more than 13,000 of which have full text.