public health system
What do the coronavirus and Navy ships have in common? For that matter, what do our military spending and our healthcare spending have in common? More than you might think, and it boils down to this: we spend too much for too little, in large part because we tend to always be fighting the wrong wars.I started thinking about this a couple weeks ago due to a WSJ article about the U.S. Navy's "aging and fragmented technology." An internal Navy strategy memo warned that the Navy is "under cyber siege" by foreign adversaries, leaking information "like a sieve." It grimly pointed out...
By Micky Tripathi, and Mariann Yeager | July 13, 2021
Today we are pleased to announce the timeline for the Trusted Exchange Framework and Common Agreement (TEFCA). The 21st Century Cures Act, signed by President Obama in 2016, calls on ONC to "develop or support a trusted exchange framework, including a common agreement among health information networks nationally."... The timeline released today-for completion of the Trusted Exchange Framework, the Common Agreement Version 1 and the Qualified Health Information Network (QHIN) Technical Framework (QTF) Version 1-establishes our goal to have this new network open for participation in the first quarter (Q1) of calendar year 2022.
Press Release | European Connected Health Alliance (ECHAlliance) |
July 15, 2021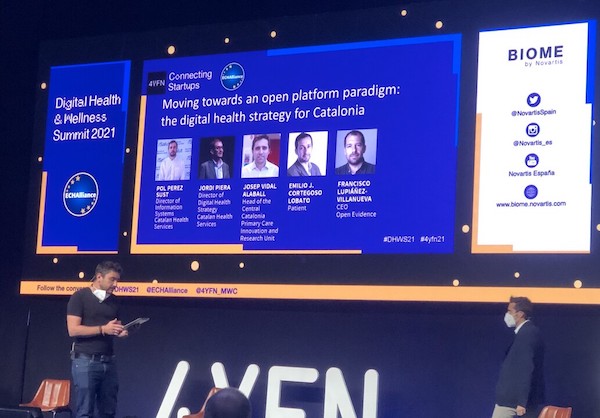 The region of Catalonia has launched today a Request for Information (RFI) with the purpose to obtain technical information on the possibilities of supplying the elements of a technological platform for the development of the Electronic Health Record of Catalonia. Given the technical complexity of the technological platform for the development of the Electronic Health Record and the need to finish defining its design and the components of the platform to be tendered, as well as to inform the economic operators active in the market of the need that has arisen...