Rehobath McKinley Christian Healthcare Services (RMCHS)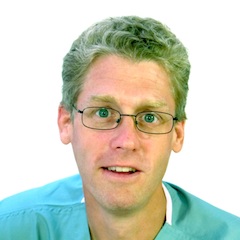 Healthcare is evolving quickly and HIMSS 18 offers a broad range of healthcare issues to explore, but will it recognize the disruption of the traditional office visit? New requirements for implementing HIT systems are changing as new health IT priorities and procedures emerge. Convergence in the health care sector is accelerating the need for interoperability, not just for EHRs, but also across clinical, financial, and operational systems. This need is also challenging and changing one of the biggest traditions in healthcare—the doctor-patient medical visit.
Press Release | Zoeticx |
October 16, 2017
Zoeticx, Inc., the developer of medical software that bridges the gap between medical data and quality patient care, announced today it has launched ProVizion Wellness, a cloud application that streamlines data integration for Annual Wellness Visits (AWV) covered by CMS and private insurers. Hospital systems and other healthcare facilities will benefit by offering this service and creating new revenue centers through reimbursements by government and private insurers.