Sam Bowen
Sam Bowen | Libre Software Meeting Newsletter |
June 1, 2012
The following is an abstract of the presentation to be given by Dr. Sam Bowen at the Geneva 2012 'Libre Software' Conference on July 11, 2012.
OpenEMR is a state-of-the-art electronic health record that has been fully translated into English (American, Indian), Danish, Dutch, French, Greek, Portuguese (Brazilian, European), Spanish, Swedish and Turkish. The system has been certified for "Meaningful Use" in the United States, has been adopted for international use by the International Planned Parenthood Federation (IPPF) and by the Peace Corp. Read More »
Press Release | LibreHealth |
November 10, 2016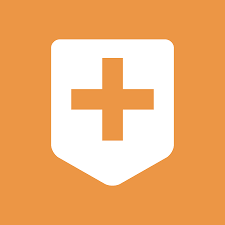 Senior contributors and leaders from OpenMRS & OpenEMR, the two leading open source Health IT platforms, have announced the formation of LibreHealth, a new initiative to expand on many years of work by those communities' volunteers through increased focused on needs of its users in critical areas. After many years of growth under the sponsorship of organizations OEMR & OpenMRS Inc., key members of the two communities have joined forces to launch a successor free & open source software community to fulfill their vision of improved health outcomes around the world.
The Palmetto Open Source Software Conference (POSSCON) brings a world-class lineup of IT thought leaders to the Southeast for three days to discuss the latest issues for developers, executives, government leaders and educators. The conference has an Open Health track with nine separate presentations and roundtables. The wide range of presentations will include Sam Bowen from OpenEMR as well as David Riley, former head of the CONNECT project on the new foundation that has been created to extend the CONNECT success through the private sector.