Trust for America's Health (TFAH)
Press Release | Trust for America's Health, Robert Wood Johnson Foundation |
December 19, 2012
Washington, D.C., December 19, 2012 – In the 10th annual Ready or Not? Protecting the Public from Diseases, Disasters, and Bioterrorism report, 35 states and Washington, D.C. scored a six or lower on 10 key indicators of public health preparedness. Read More »
Press Release | Trust for America's Health |
April 24, 2019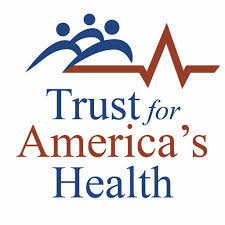 Chronic underfunding of the nation's public health infrastructure has left the nation vulnerable to serious health and safety risks, according to a new report released today by Trust for America's Health...The federal government, primarily through the U.S. Centers for Disease Control and Prevention (CDC), provides critical support for the nation's public health infrastructure including by funding a substantial portion of state and local public health programs. But, between Fiscal Year (FY) 2010 - Fiscal Year 2019, the CDC's budget fell by 10 percent when adjusted for inflation. Cuts to the CDC budget have direct impacts on state and local public health departments' budgets.
Maryn McKenna | WIRED |
September 22, 2014
The United States government proposed several important steps last week that, if accomplished, will significantly change how this country attempts to counter the advance of antibiotic resistance, bringing us within reach of the more complete programs which exist in Europe. But as significant as it is, the new program has some perplexing gaps that left experts attending to the issue disappointed...