Multiple New Reports on Interoperability Released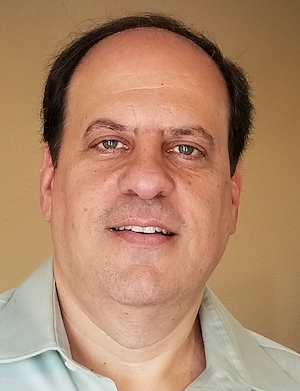 Noam H. Arzt, Ph.D.Two new reports on interoperability and a related Call to Action were released in fall 2017 with potential impact on public health. The reports focus on the perceived successes and barriers to health information exchange and interoperability. We draw out the relevance of these reports to public health as well as some of our own observations on these issues from a past working paper. The Call to Action released by the Health Information Management and Systems Society (HIMSS) calls on the Department of Health and Human Services (HHS) to demonstrate leadership and promote progress in a number of key areas.
First, in September 2017 the Office of the National Coordinator for Health Information Technology (ONC) released a commissioned study, Connecting Public Health Information Systems and Health Information Exchange Organizations: Lessons from the Field. This study of former ONC Health Information Exchange (HIE) grantees focuses on their experience, best practices, and lessons learned promoting the use of HIEs for public health reporting. The report covered a number of areas, including leadership issues, technical considerations, financial issues, privacy and security, and legal and policy issues. Generally, the report provides useful information and insight, though it is not clear how many actual public health agencies were interviewed (as opposed to the HIEs alone). There is also an over-emphasis on clinical documents when much of public health reporting is still leveraging HL7 v2 messages. And the discussion of CMS 90/10 funding requires a more nuanced understanding to be used effectively.
HIEs can certainly be effective partners for public health reporting and data exchange. We have studied this in the past – see the HLN White Paper, IIS and HIE: Is there a Future Together? (November 2013) which focused on the relationship between public health Immunization Information Systems (IIS) and HIE. The ONC report stresses the collaborative nature of public health-HIE collaboration, which we also emphasized in our White Paper. We offered the following advice to public health projects seeking to engage with HIEs and this advice is relevant to other health information organizations with similar objectives:
Communicate whether you collaborate or not. Whether projects decide to collaborate or not, they need to have open, honest, ongoing channels of communication. Both parties need to recognize the changing nature of the healthcare landscape – a decision today might not be the same decision that might be made tomorrow.
Know when to compromise, and when to stick to your guns. Both parties have primary, somewhat overlapping missions, but they do approach healthcare from different perspectives, with different drivers, and different constraints. Public health agencies need to protect the data within their care, and provide information and services for which they are uniquely qualified. HIEs need to continue to satisfy their entrepreneurial instincts as they look for long-term sustainability. But cannibalizing each other's primary activities serves no one well.
Leverage where it's sensible. Though public health systems and HIEs have evolved quite differently, they share some common objectives and often have differing capabilities. No organization likes to be unduly dependent on another for mission-critical activities, but in today's environment of resource constraint, organizations cannot afford needless redundancy. HIE and public health projects should look hard for ways to meaningfully leverage each other's capabilities even in unlikely places.
Strive for coherence from the customer's point of view. Nothing is worse than a confused client. Public health and HIE projects are largely working with the same customers – whether they are hospitals, clinics, practices, or even patients. While organizations work hard at understanding the differences between them and other service providers, the average customer simply does not recognize the nuance of these differences. Both projects – whether they are collaborating closely or not in the delivery of services – should craft service portfolios that are complementary and coherent from the customer's point of view.
Be civil and respectful. Everyone thinks they are the best; everyone thinks their approach is superior. There is a place for confidence, but it must be coupled with respect for other organizations and individuals who are operating within a project's sphere of influence. One need not always agree, but behavior must be civil at all times. You never know when today's competitor will be tomorrow's collaborator.
Also in September, the National Quality Forum (NQF) issued A Measurement Framework to Assess Nationwide Progress Related to Interoperable Health Information Exchange to Support the National Quality Strategy: Final Report. This report is the culmination of an NQF project to understand the barriers to interoperability and develop a measurement framework to monitor its effectiveness. While there is only passing reference to public health in this final report, there is some useful insights and strategies toward measuring interoperability. Other reports from this project include an Environmental Scan (March 2017) and a Key Informant Interview Summary Report (March 2017).
Finally, in October 2017 the Health Information Management and Systems Society (HIMSS) issued an Interoperability Call to Action: Achieve Nationwide, Ubiquitous, Secure Electronic Exchange of Health Information (see the press release as well). After briefly referring to the progress that has been made over the past several years, and simultaneously lamenting the incomplete nature of our collective capabilities to date, HIMSS calls on the Department of Health and Human Services to demonstrate leadership and promote progress in six key areas:
Demand Integration between the Interoperability Approaches and Trusted Exchange Frameworks for the Public Good;
Educate the Community to Appropriately Implement Existing and Emerging Standards, Data Formats, and Use Cases to Ensure a Comprehensive, Integrated Approach to Care;
Ensure Stakeholder Participation from Across the Care Continuum, Including Patients and Caregivers;
Identify the "Minimum Necessary" Business Rules for Trusted Exchange to Enhance Care Coordination;
Standardize and Adopt Identity Management Approaches; and,
Improve Usability for Data Use to Support Direct Care and Research
This is quite a list. Some of the initiatives demanded by this call to action are already underway. The 21st Century Cures Act already compels ONC to address trust frameworks and common data agreements and ONC has begun an initiative to address it (item 1 above). Similarly, despite some constraints imposed by Congress, ONC is trying deal with issues related to patient matching (item 5 above) but has only had limited success (see my article, Is There a National Strategy Emerging for Patient Matching in the US? In Medical Research Archives, April 2017). With respect to "minimum necessary" (item 4 above), I have argued in the past that the "common data set" in actuality has limited usefulness and I argue instead for appropriate data sets for specific use cases which are supported by the relevant standards (see my article, The Interoperability of Things in the Journal of Health Information Management, Fall 2015).
The remaining items are all important enough, but I just don't see enough specifics in this Call to Action to be terribly useful. Several times the document laments the state of semantic interoperability; I said in my above-mentioned article The Interoperability of Things that if we did nothing else over the next few years other than ensure that data in our various systems use standards terminologies and code sets, we would be far ahead of the curve when we are ready to really make interoperability happen. I certainly hope that ONC finds within it the ability (and funding!) to address HIMSS' concerns and make some attempt to demonstrate the leadership this country so sorely needs.