Interoperable Health Information Exchange
By Avinash Shanbhag, and Jeff Smith | October 15, 2021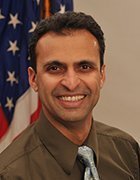 As part of ONC's ongoing charge to coordinate across federal and industry stakeholders, we determined it was necessary to adjust our Standards Version Advancement Process (SVAP) timeline. Although it may seem like this process has been around for a while, it's still brand new and we've been looking at ways to optimize how the process aligns with other standards development work in the community. The changes we've made will help ensure timely publication of implementation specifications central to our cadence for new versions of USCDI.
Press Release | InterSystems, Healtheway |
January 8, 2015
InterSystems...today announced that the InterSystems HealthShare® informatics platform has successfully completed the eHealth Exchange Product Testing Program. As an eHealth Exchange Validated product, HealthShare supports a common set of standards and specifications that enable a secure, trusted, and interoperable connection among all participating eHealth Exchange organizations for the standardized flow of information, benefiting millions of patients. Read More »

Two new reports on interoperability, and a related Call to Action were released in fall 2017 with potential impact on public health. The reports focus on the perceived successes and barriers to health information exchange and interoperability. We draw out the relevance of these reports to public health as well as some of our own observations on these issues from a past working paper. The Call to Action released by the Health Information Management and Systems Society (HIMSS) calls on the Department of Health and Human Services (HHS) to demonstrate leadership and promote progress in a number of key areas.