ONC Selects Noam Arzt to serve on the ONC Trusted Exchange Framework Task Force
Press Release | HLN Consulting |
February 19, 2018
HLN's President has been Selected to Serve on the Trusted Exchange Framework Task force working on nationwide health information interoperability. The Task Force functions under the ONC Health Information Technology Advisory Committee (HITAC)
PALM DESERT, Calif. - Feb. 19, 2018 - PRLog -- The Office of the National Coordinator for Health Information Technology (ONC) has selected Dr. Noam H. Arzt, President of HLN Consulting (HLN), as a member of the Trusted Exchange Framework Task Force. This group of healthcare and health information technology specialists will advise ONC on various aspects of the Draft Trusted Exchange Framework. This framework outlines a common set of principles for trusted exchange of health information records and minimum terms and conditions for trusted exchange as directed by Congress in the 21st Century Cures Act.

The task force is expected to consider a number of important implementation issues for the framework, including the nature of the coordinating body that ONC envisions for this activity (the Recognized Coordinating Entity, or RCE); the definition, attributes, and functioning of the organizations that will operate within this framework to exchange data (the Qualified Health Information Networks, or QHINs); issues related to privacy and security that must be understood and settled before interoperability can take place; and determination of exactly what activities and uses will be supported by the network.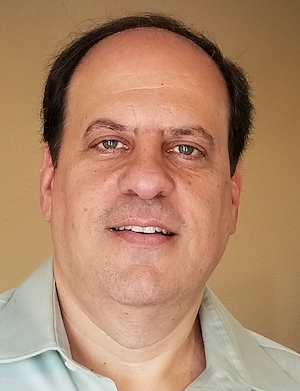 Dr. Noam H. ArztDr. Arzt has been a vocal proponent of health data interoperability and health information exchange for many years, with particular emphasis on public health's needs and activities. Dr. Arzt has written extensively on the challenges and potential solutions to interoperability, including The Interoperability of Things which describes why interoperability in the US seems so hard to achieve. In a recent blog post (HIE: The New Landscape), Dr. Arzt described the state of health information exchange today and the changes that have taken place since Federal funding under the HITECH Act ended. He has also written key articles on important issues in health information technology such as information blocking, the state of patient matching strategy in the US, and cloud computing.

Dr. Arzt recently submitted public comments related to TEFCA on behalf of HLN, and participated in the responses developed and submitted by key organizations including the American Immunization Registry Association (AIRA), American Medical Informatics Associations (AMIA), Healthcare Information and Management Systems Society (HIMSS), and the Joint Public Health Informatics Task Force (JPHIT).

In 2015, Dr. Arzt served on the team that developed the Shared Nationwide Interoperability Roadmap for ONC. After nearly twenty years managing information technology at the University of Pennsylvania, Dr. Arzt spent several years as a senior consultant with the Center for Applied Research (CFAR) in Philadelphia. He also served as the Interim Vice President for Health Information Exchange Services, Vermont Information Technology Leaders, Inc. (VITL). Dr. Arzt and his HLN colleagues helped support the State HIE Cooperative Agreement Program for ONC.

HLN will be demonstrating some of its Open Source software technology at the HIMSS18 Interoperability Showcase beginning Tuesday, March 6, 2018 as part of a public health electronic case reporting (eCR) use case. This major event provides an opportunity for HLN to showcase it effort on a major national project sponsored and funded by the Centers for Disease Control and Prevention (CDC).
About HLN
For more than twenty years HLN has been a leading public health informatics consulting company focused on developing and supporting robust technical solutions addressing pressing public health needs. HLN is dedicated to the development, improvement, promulgation, and use of Open Source solutions in health information technology. Much of our Open Source work is focused on clinical decision support (CDS) applications built using OpenCDS, an open source clinical decision support platform. This work includes our Immunization Calculation Engine (ICE) and Reportable Condition Knowledge Management System (RCKMS). In June 2017 HLN was awarded the 2017 Upshot Award for Excellence in Vaccine Supply, Access, and Use by the U.S. Department of Health and Human Services National Vaccine Program Office (NVPO) for its work on the ICE Open Source Immunization Forecaster.

RCKMS supports the national strategy of electronic case reporting to public health. ICE is being used by various Immunization Information Systems (IIS), electronic health record (EHR) systems, and personal health records (PHR) to provide immunization dose evaluation and forecasting compliant with Advisory Committee on Immunization Practices (ACIP) guidelines. RCKMS is being funded by the Centers for Disease Control and Prevention (CDC) through the Council of State and Territorial Epidemiologists (CSTE) and deployed centrally to determine if a patient's symptoms and conditions require reporting to one or more public health jurisdictions.

More information on HLN Consulting and its open source products can be found here: https://www.hln.com.
Contact
Noam H. Arzt, Ph.D.
President, HLN Consulting, LLC
***@hln.com
18585382220