Open Source Solutions for Immunization Tracking and COVID-19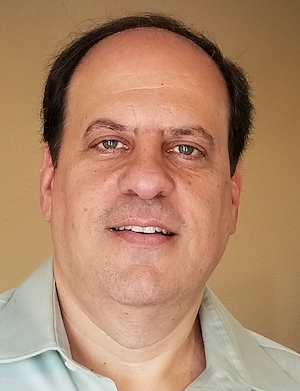 Noam H. Arzt, Ph.D.The United States is starting to emerge from a nation-wide shut down imposed to slow down the spread of COVID-19. Most states are starting to reopen, and while higher education will likely stay largely remote this fall, primary and secondary schools are expected to reopen as the economy tries to get back on its feet. As both children and adults begin to spend more time together again, it is important to understand the impact that COVID-19 is having on current immunization practices and services, and how open source software is being leveraged to keep the population safe.
Visits to pediatricians are down significantly across the country and although well visits have slowed less than sick visits, they are also declining. Orders for vaccines from clinical care have also declined significantly. As a result, patients have been falling behind on their routine immunizations. This puts the population at risk for an outbreak of a vaccine-preventable disease (VPD) like Measles.
It is important to start planning now for essential catch-up vaccination of children who missed a routine vaccination, as soon as the physical distancing measures are lifted. The immunization schedule that drives the recommendations for immunization for a patient can get very complicated when a patient "falls behind," and an automated evaluation and forecasting system is an invaluable tool to help both clinical care and public health identify those who need to catch up and to provide the capability to reach out to them.
Michael BerryThe World Health Organization (WHO) issued guidance on immunization services that provides guiding principles and considerations to support countries in their decision-making regarding the provision of immunization services during the COVID-19 pandemic. This guidance was reviewed and endorsed by the WHO's Strategic Advisory Group of Experts on Immunization. The WHO guidance recommends temporary suspension of preventive mass vaccination campaigns and provides advice on conducting careful risk assessment before implementing outbreak response vaccination, with attention to appropriate protective measures to avoid transmission of the COVID-19 virus. The Global Polio Eradication Initiative (GPEI) has already suspended its effort until at least June 1, 2020. Interestingly, there is currently no shortage of routinely-administered vaccines in the US according to the Centers for Disease Control and Prevention (CDC).
Open source software supporting immunization
Information technology plays a key role in ensuring that both children and adults are up-to-date in their immunizations. Immunization information systems (IIS) found in nearly every state, territory, and some large cities aggregate immunization information for children (and often adults) living or receiving immunization services in a jurisdiction (see screen image). With this data, IIS accomplish several things, including:
Support administration of immunizations to individual patients
Track the up-to-date status of panels of patients seen in a specific practice
Help support data collection and review requirements of schools and the need to abide by school immunization laws
Track the up-to-date status of entire geographical areas, from specific neighborhoods or zip codes, to entire states.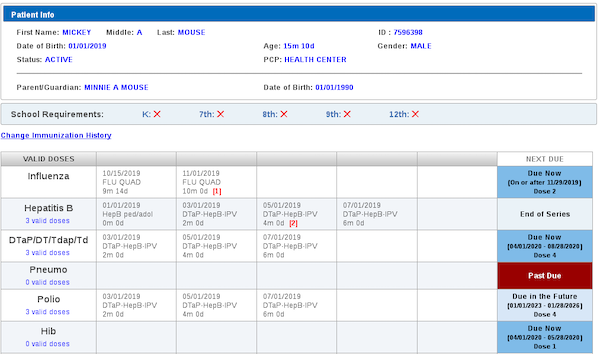 Screenshot of Immunization Information System using HLN's ICE
Statistics are published by the CDC every year which helps guide national policy in this area.
One of the core components of an IIS is its immunization evaluation and forecasting system: the computerized algorithm that is used to determine if vaccine doses that were administered to the patient are clinically valid (evaluation) and to project what doses are due now and in the future (forecasting). The algorithms are based on complex clinical guidelines (immunization "schedules") maintained by CDC that are turned into computer-accessible rules. These systems are referred to as clinical decision support (CDS) and they help clinicians make complex decisions about patient care as well as assess the overall health of their patients.
Michael SuralikFor immunization, clinical users can access these systems either through an IIS web client in their jurisdiction (see sample above) or by querying the IIS for data via Health Level 7 (HL7) messages and displaying the results in their local electronic health record (EHR). Patients can then see this information in their patient portal. HLN's Immunization Calculation Engine (ICE) is an open source immunization evaluation and forecasting system that is deployed not only in IIS but also in EHR and personal health records (PHR) that want to offer this functionality locally. You can read an in-depth previously published article on ICE.
What are the advantages of open source software for health information technology?
For HLN, open source has been a great model for collaboration and product development. Much of our work originates with public health agencies, so open source development allows us to take that government-funded work and make it available to a wider audience. The open source model also reduces the users' dependence on a single vendor in a turbulent world through access to source code if necessary. Open source can also promote more modularity in complex systems. ICE, for instance, is a best of breed web service that can be integrated into systems using a standards-based interface and potentially replaced if something better comes along.
Our open source projects are conducted in a collaborative and transparent way. For ICE, we not only freely distribute the clinical rules on a project wiki so that anyone can examine the logic, but we also make the source code and runtime code available with no download registration or restriction. We also distribute an implementation guide and sample code to help developers build their interface, and we provide a sample web client to help with testing.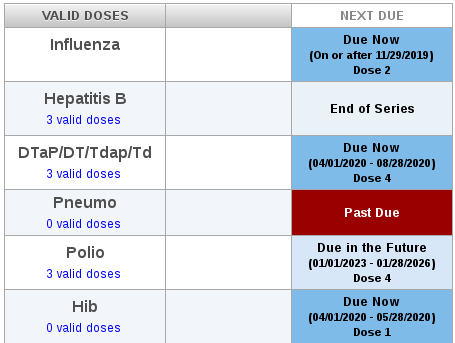 Sample forecast of routine vaccinations
The impact of COVID-19 on Routine Immunizations
Because immunization is a core health service, WHO advocates in its guidance that it be "prioritized for the prevention of communicable diseases and safeguarded for continuity during the COVID-19 pandemic, where feasible." The guidance includes advice on the importance of maintaining safe immunization services. Similarly, in the United States, the CDC and the American Academy of Pediatrics (AAP) recommend that "Newborn and well-child care, including childhood immunizations, should continue and be prioritized during this COVID-19 pandemic."
Potential impact of one or more COVID-19 vaccines
Systems like ICE can play an important role not only in catching up with routine vaccinations (see forecast in screen image) but also in facing the threat of COVID-19. ICE may be able to help identify "hot spots" of under-immunization and might contribute to making sure patients are up-to-date on their Pneumococcal and Influenza vaccinations. Although those vaccines are not effective against 2019-nCoV, vaccination against respiratory illnesses is highly recommended.
Health care providers rely on algorithms like those in ICE to drive automated processes that remind their patients of upcoming immunizations and recall patients back to the practice when they've missed a needed dose.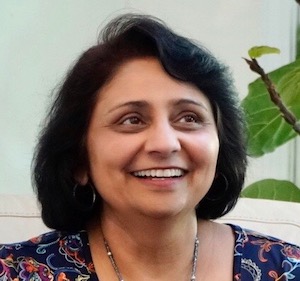 Lux Phatak
Like many things in the age of COVID-19, the vaccine development landscape is unlike anything we have seen in our lifetimes. There are over 100 SARS-CoV-2 vaccines currently in development, many of which are utilizing new technologies not used in any currently licensed vaccine.
Meanwhile, clinical trials for 2019-nCoV vaccines are already underway. Although a publicly available vaccine is still pretty far off, ICE, with its open source configurable rules is ready to implement whatever recommendations are published for the 2019-nCoV vaccine (see screen shot).
The ICE support team will work in conjunction with its own panel of clinical experts to evaluate the clinical guidelines for a new vaccine that will be released by CDC. From those guidelines, new rules will emerge as well as the new terminology. The ICE support team will program the new rules using the Drools language used for the rest of the ICE rules and develop new test cases to ensure that the new rules operate properly and in conjunction with the existing ruleset.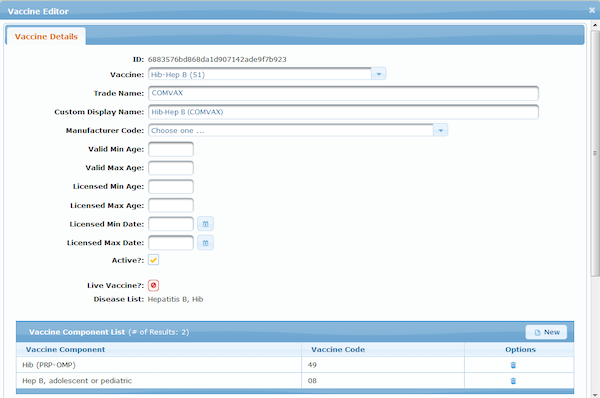 ICE configurable rules for new vaccines
One of the enhancements currently underway for ICE is the inclusion of high risk schedules for patients with higher risks for certain conditions.
This may be especially important for a new 2019-nCoV vaccine as there might be specific conditions, comorbidities, or treatments that might be a contraindication for a new vaccine. And the prospect of multiple vaccines potentially only makes automated clinical decision support like that which ICE can provide even more necessary.
Vaccines have rarely (if ever) been produced for world-wide administration at the scale that is envisioned for a COVID-19 vaccine. It will take significant effort and time for vaccine manufacturing infrastructure to scale up to the demand. When the vaccine does become available, it will almost certainly be prioritized for high-risk individuals based on their medical history (e.g., respiratory issues) as well as their occupation (e.g., healthcare workers). The clinical decision support in ICE and its newly developed Fast Healthcare Interoperability Resources (FHIR) interface can play an important role in helping to identify high-risk patients based on their medical records stored in Electronic Health Record (EHR) systems. FHIR, which is open source, is a new standard that allows EHRs to more quickly adopt ICE and interface with the ICE service.