US Department of Agriculture (USDA)
Ilya Gridneff | The Global Mail |
March 22, 2014
As Uganda prepares to legalise GMO, supporters say it will save a farming industry gripped by epidemic blights, and help alleviate hunger and malnutrition. Opponents believe it is a neo-colonial conspiracy that connects the White House to billion-dollar multinational corporate greed.
Press Release | Rep. Tulsi Gabbard |
August 4, 2017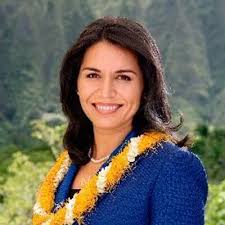 As the U.S. Department of Agriculture (USDA) develops final rules on GMO-labeling requirements over the next year, Rep. Tulsi Gabbard (HI-02) and fellow lawmakers called on Secretary Perdue to ensure labeling standards are consumer-friendly, fair, and transparent. In July 2016, Congress passed weak GMO labeling standards into law that create a confusing web of disclosure options, allowing companies to choose between on-package text, a USDA-regulated symbol, or an electronic or digital link (e.g., QR code)...