Tech Giants Back White House Open Source Health IT Initiative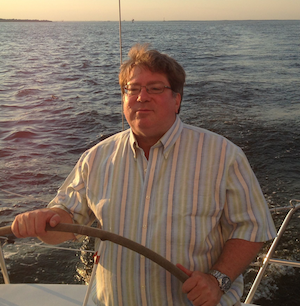 Roger A. MaduroSix major technology companies have thrown their support behind the White House's initiative to use an open source, collaborative, approach to accelerate the progress of health data standards and interoperability and to give patients access and control of their medical records.
The companies; Amazon, Google, IBM, Microsoft, Oracle, and Salesforce signed a pledge that was presented at the White House's Blue Button 2.0 developer conference. The conference took place last Monday. Dean Garfield, president and CEO of the Information Technology Industry Council (ITI) told the press that "as transformative technologies like cloud computing and artificial intelligence continue to advance, it is important that we work towards creating partnerships that embrace open standards and interoperability."

Garfield emphasized, "We commend the White House Office of American Innovation for their leadership in being a catalyst for moving health care beyond siloed systems and varied data standards."

There are four core elements to the commitment the tech giants made with their pledge:
"The frictionless exchange of healthcare data, with appropriate permissions and controls..."
"Healthcare data interoperability..."
"Open standards, open specifications, and open source tools...to facilitate frictionless data exchange."
A commitment to actively engage "open source and open standards communities for the development of healthcare standards..."
Dean Garfield (ITI), Alec Chalmers (Amazon), Mark Dudman (IBM), Peter Lee (Microsoft), Greg Moore (Google) at the White House Blue Button 2.0 conference - Credit ITI
In a statement Gregory J. Moore MD, Ph.D., Vice President of Healthcare at Google Cloud stated "at Google Cloud, we are committed to enabling interoperability of healthcare data through AI and the Cloud," adding that "we are pleased to join others in the technology and healthcare ecosystem in this joint commitment to remove barriers and create solutions for the adoption of technologies for healthcare data interoperability." According to Moore, "this will enable the delivery of high-quality patient care, higher user satisfaction, and lower costs across the entire healthcare ecosystem."
As we outline here, there were several very interesting and important elements to the conference that underline the importance and commitment of the White House to an open source/free market approach to health information technology.

First of all, and the most obvious, is that the developer's conference was held at the White House. The conference could have been much bigger if held at some other venue. In fact, hundreds of developers and organizations had to be turned away due to space restrictions. The attendance was limited to 150 participants. Holding the developers conference at the White House was in itself a major message.

Second, the meeting was kicked off by Chris Liddell, the Deputy White House Chief of Staff for Policy Coordination and the keynote speaker was Seema Verma, Administrator of the Centers for Medicare and Medicaid Services (CMS). Very high-level representation. Together with many other senior administration officials, Verma and Liddell participated in the entire conference. They attended the demos and mixed in and talked to the developers and the innovative companies presenting breakthrough solutions.


Susannah Fox and Ed SimcoxThird, the meeting counted with the participation of leading health IT experts who served in high positions in the administration of President Barak Obama. Among them was Susannah Fox, the former Chief Technology Officer (CTO) of the Department of Health and Human Services (HHS). Thus this is a clearly bi-partisan effort. This was underscored by the current HHS CTO Ed Simcox who sent out a tweet with a picture of himself with Fox and a comment "The #bbdc18 conference would not be complete w/o my predecessor, former @HHSGov CTO @SusannahFox. Ideas like #EHR interoperability & data accessibility transcend politics--#bluebutton 2.0 continues a legacy started years ago."
Fourth, the conference featured a one hour panel with venture capitalists led by venture capital heavyweight John Doerr. Doerr was one of the original investors and board member at Google and Amazon. The panel addressed how the Blue Button ecosystem can be built with funding for innovative open source/free market applications. This is a very important development as the venture capitalists and investors can give substantial support and guidance to the community and invest in companies and products that are part of a potentially enormous ecosystem of open and free market applications (as opposed to the current health IT market which is dominated by monopolistic software vendors selling "lock-in" products).

The fifth element is clearly the support that major tech companies are openly giving the initiative. Some more details on their role are outlined by Josh Mandel, Chief Architect of Microsoft Healthcare in this blog post. Mandel, one of the key developers of the SMART Health IT Platform, was one of the key presenters at the White House conference.
More to come as the initiative unfolds.
Posted August 21, 2018 - 2:43pm by Roger A. Maduro