Autism Speaks launches MSSNG portal for open-access genomics research
Press Release | Autism Speaks |
September 1, 2015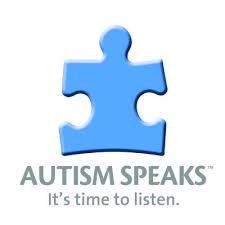 Online tools enable scientists worldwide to explore and share DNA clues to autism
New York, N.Y. (September 1, 2015) - Autism Speaks, the world's leading autism science and advocacy organization, today launched the web-based portal for its MSSNG database, making the resource available to researchers worldwide. The MSSNG portal enables qualified scientists to access, study and share findings on detailed genomic information from people with autism spectrum disorder and their family members.
Announced in December 2014, the MSSNG project (pronounced "missing") is a significant milestone in advancing autism research. MSSNG aims to sequence the complete genomes of 10,000 individuals affected by autism and their families by early 2016 - an unprecedented undertaking that provides the global autism research community with an open resource to answer some of the most vexing questions about the disorder. This could lead to breakthroughs in identifying the causes and subtypes of autism, as well as advancing the diagnosis and personalized treatment of the disorder.
The new portal, developed as an open source project in partnership with BioTeam, Inc., represents a much-anticipated step in making MSSNG's wealth of genomic data available to the autism science community. To date, MSSNG has completed sequencing of 3,540 genomes, of which 1,715 are available to researchers through the portal, with the remaining being readied for release. Several thousand additional genomes are undergoing sequencing with Macrogen.
Autism Speaks' development of the MSSNG portal also includes collaboration with The Centre for Applied Genomics at the Hospital for Sick Children, in Toronto, and Google to analyze and store MSSNG's data utilizing Google Cloud Platform and Google Genomics. So far, more than 60 researchers at 26 prestigious institutions on four continents have been approved to access the data via the portal.
"The development, open sharing and collaborative exploration of massive databases of genomic information, like those already available through MSSNG, will shape the future of autism research more than any other specific area of scientific investment," said Dr. Robert Ring, chief science officer at Autism Speaks.
Initially, the accessibility of genomic data in MSSNG was largely limited to researchers with advanced bioinformatics and computer programming skills. "Because this resource is so novel, the appropriate toolbox had to be built to ensure that everyone who wants to work with MSSNG, and might benefit from MSSNG, can do so," said Dr. Mathew Pletcher, vice president and head of genomic discovery at Autism Speaks.
The depth and breadth of MSSNG's data set provides the necessary context for evaluating the significance of a genetic variant that might be detected in diagnostic testing. The MSSNG portal provides a gateway for qualified researchers, clinicians and genetic counselors to easily access and learn more about that variation. The portal's tools also allow researchers to find the variations that have been discovered in a particular autism associated gene; gauge the expected severity of a gene change; and determine how often a particular gene change is inherited from a parent versus arising spontaneously (de novo) in a person affected by autism.
"The development of the portal system to contextualize and make accessible the massive amounts of data for researchers and doctors is as important to the project as getting the genome sequencing itself," said Dr. Stephen Scherer, director of the MSSNG project, and a senior scientist at the Hospital for Sick Children and professor of medicine at the University of Toronto.
The portal produces informative graphics that illustrate the depth and quality of the sequence data available for a particular gene sequence. And users can find information on groups of genes that have similar actions. In some circumstances, through Autism Speaks, researchers can request contact with individuals who have gene changes of interest.
This represents the first generation of the MSSNG portal. New features and tools will be added based on feedback from users, ensuring that the portal meets the needs of the research community. Plans call for expanding the portal to include a separate interface designed to help families and individuals explore the results of their own genetic tests and connect with others who have similar gene variants and/or issues of interest.
###
About Autism
Autism is a general term used to describe a group of complex developmental brain disorders - autism spectrum disorders - caused by a combination of genes and environmental influences. These disorders are characterized, in varying degrees, by communication difficulties, social and behavioral challenges, and repetitive behaviors. An estimated 1 in 68 children in the U.S. is on the autism spectrum.
About Autism Speaks
Autism Speaks is the world's leading autism science and advocacy organization. It is dedicated to funding research into the causes, prevention, treatments and a cure for autism; increasing awareness of autism spectrum disorders; and advocating for the needs of individuals with autism and their families. Autism Speaks was founded in February 2005 by Suzanne and Bob Wright, the grandparents of a child with autism. Mr. Wright is the former vice chairman of General Electric and chief executive officer of NBC and NBC Universal. Since its inception, Autism Speaks has committed $560 million to its mission, the majority in science and medical research. Each year, Walk Now for Autism Speaks events are held in nearly 100 cities across North America. On the global front, Autism Speaks has established partnerships in more than 70 countries on five continents to foster international research, services and awareness. To learn more about Autism Speaks, please visit AutismSpeaks.org.
Media Contact
CJ Volpe
[email protected]
646-385-8532