Bristol-Myers Squibb Launches Universal Patient Language (UPL), an Open-Source Resource for Improving Patient Communications
Press Release | Bristol-Myers Squibb |
June 16, 2016
The UPL seeks to improve how complex topics are communicated to patients; Company launches UPL.org to make principles and tools widely available to others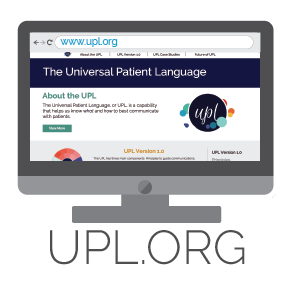 PRINCETON, N.J., June 16, 2016 /3BL Media/ Bristol-Myers Squibb (NYSE:BMY) today announced its commitment to moving toward a new way of communicating with patients and caregivers: the Universal Patient Language (UPL). The UPL addresses widely voiced concerns among consumers and health care advocates that communications about medicines are not designed for an optimal patient experience.
The UPL is rooted in core principles and tools that guide Bristol-Myers Squibb in creating communications that are designed to enable patient and caregiver learning. These principles and tools were created over two years in collaboration with patients, caregivers and health care and communication experts during interactive co-creation sessions. A range of patient advocacy organizations also validated the UPL. The result is communications that are visualized and formatted to help patients and caregivers quickly find the most important or relevant information and improve comprehension and understanding.
One area where Bristol-Myers Squibb is using the UPL is to educate patients about immunotherapy, a new approach to fighting various cancers that works with the patient's immune system. While there is a lot of interest around immunotherapy, the science of immunotherapy is very complex. The UPL uses straightforward language, illustrations and analogies to explain the basics of immunotherapy in a way that is easier for most people to understand.
"As the global leader in immuno-oncology, we knew it was important for us to lead the changes to help patients better understand the treatments their physicians prescribe and the science behind their treatments," said Emmanuel Blin, Head of Commercialization, Policy & Operations, Bristol-Myers Squibb. "The UPL helps build trust and improve the patient experience."
Patients, health care providers and advocacy groups have enthusiastically embraced the UPL in therapeutic areas such as Oncology, Immunoscience and Virology. Currently, the UPL is being applied to the company's communications for its cancer treatments and rheumatoid arthritis treatment, among others, in order to optimize these materials for patient understanding. For all of these applications, patients and advocacy organizations collaborated with Bristol-Myers Squibb to co-create new ways to communicate complex information using UPL.
"Our ambition is to leverage the UPL for patient communications across the organization by co-creating with patients and other stakeholders," said Elizabeth Turcotte, Director of the Patient Hub andUPL Lead, Bristol-Myers Squibb.
Collaborators who have participated in co-creation sessions value how the UPL meaningfully brings patient perspectives to communications. "What's so gratifying is how participatory the patients and the caregivers were, how much their voice came to the forefront, how willing they were to share their experiences," said Patricia Goldsmith, Chief Executive Officer, CancerCare. "Thank you to Bristol-Myers Squibb for doing the right thing and putting the patients at the table. Keep it up."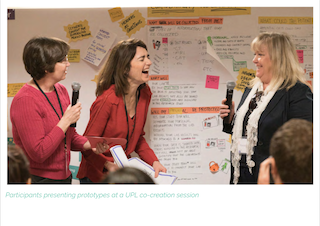 Demonstrating its commitment to putting the patient first, Bristol-Myers Squibb also announced today the launch of www.upl.org to make the Universal Patient Language's principles, tools and case studies widely available for use by hospitals, medical schools, health care networks, health advocacy groups, academics, journalists, pharmaceutical companies, and others who communicate with patients.
"The UPL already has a vibrant network of users across Bristol-Myers Squibb," said Nancy Phelan, Head of Worldwide Customer Operations, Bristol-Myers Squibb. "By making the UPL widely available via upl.org, we hope to see others adopt and contribute to the UPL."
Organizations interested in collaborating with Bristol-Myers Squibb on projects using the UPL, or in learning more about UPL can visit www.upl.org or contact the Bristol-Myers Squibb Patient Hub at [email protected]. Please do not include confidential information.
About Bristol-Myers Squibb
Bristol-Myers Squibb is a global biopharmaceutical company whose mission is to discover, develop and deliver innovative medicines that help patients prevail over serious diseases. For more information about Bristol-Myers Squibb, visit us at BMS.com or follow us on LinkedIn, Twitter, YouTube and Facebook.