iCare Introduces First Cloud-Based Enterprise EHR at 33rd Annual J.P. Morgan Healthcare Conference
Press Release | iCare |
January 12, 2015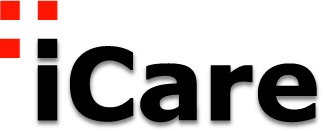 San Francisco, CA – January 12, 2015 – iCare, founded in 2012, by Jim Riley and a focused team of EHR and cloud experts, makes its debut today at the 33rd Annual J.P. Morgan Healthcare Conference in San Francisco, CA. The company announced the general availability of the iCare Enterprise Cloud Electronic Health Record (EHR). A new, modern approach to the EHR focusing on mid- to large- sized hospitals with a fresh alternative to traditional installed enterprise software.
Included in the launch, the company announced that the platform is scheduled to begin implementation at two major medical centers beginning in the first quarter of 2015 upon the completion of its inpatient and ambulatory Meaningful Use certification in January. iCare provides whole-hospital functionality at a much lower cost to traditional EHR software, allows for easier upgrades, boasts a simple subscription pricing model and is unlike any other enterprise EHR. iCare has a pure-cloud business model which allows hospitals to focus on patient care not software.
Jim RileyRiley has a successful track record of building cloud companies and creating new markets for cloud software. He founded Learn.com Inc., which became a leader in the Human Capital Management space and is now part of the Oracle Cloud. Learn.com was acquired by Taleo Corporation in 2010 for $125 million. He co-founded iCare with Don Cook, a long-time colleague and executive at Learn.com.
To schedule a briefing, please contact [email protected]
About iCare.com LLC
iCare is the leader in cloud-based enterprise applications for Health Systems. iCare provides a unified Electronic Health Record designed for today's hospitals and the way people work. Delivered in the cloud and leveraging a modern technology platform, iCare offers a fresh alternative to traditional solutions. With the iCare Enterprise Cloud EHR, healthcare providers can focus on patient care, not software. Visit our website at www.icare.com.
Social:
www.icare.com/facebook
www.icare.com/twitter
www.icare.com/linkedin
PRESS CONTACT
Don Cook
Chief Marketing Officer
iCare.com LLC
800-784-8045 x5200