OpenVista Goes Live in New TaraVista Behavioral Health Hospital
Press Release | Medsphere Systems Corporation |
December 6, 2016
Medsphere EHR provides healthcare IT support as new behavioral health center opens doors on first phase of cutting-edge inpatient facility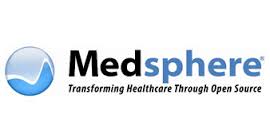 Devens, MA, and Carlsbad, CA—Medsphere Systems Corporation, the leading provider of affordable and interoperable healthcare IT platform solutions, today announced that the company's OpenVista electronic health record (EHR) is live in TaraVista Behavioral Health Center, a new inpatient facility in Devens, Massachusetts. Originally conceived and launched by Health Partners New England (HPNE), TaraVista utilizes the creative forefront of architecture, design and medicine to exemplify the future of behavioral health care.
After completing the two initial development phases, TaraVista has 36 beds currently available with an eventual goal of 108 once construction is complete. As part of the OpenVista healthcare IT implementation and go live, TaraVista also contracted with Phoenix Health Systems, a division of Medsphere, for additional IT support services.
"Building a hospital from the ground up is not a project for the faint of heart, I can tell you that, but we couldn't be more pleased with the results," said HPNE and TaraVista founder and CEO Michael P. Krupa, Ed. D. "I believe TaraVista will serve as a model for how to ensure patient safety and comfort while providing effective, patient-oriented care. That wouldn't be possible without a comprehensive healthcare IT system, and OpenVista meets every clinical need without overwhelming the budget."
Innovations abound at TaraVista to ensure patient safety. Blinds are housed between two panes of glass and are patient-operable via safe devices, as are special vents for fresh air and outdoor sounds. Towel racks in bathrooms give way when a modest amount of pressure is applied. Furniture is light enough to be moved but too heavy to throw. Hallways telescope so staff can monitor all patients from one station.
"Congratulations to HPNE, Michael Krupa and everyone involved in making TaraVista a reality," said Irv Lichtenwald, Medsphere president and CEO. "Medsphere is very proud to be the chosen healthcare IT system in such a state-of-the-art facility. In many ways, Medsphere's affordable subscription service and comprehensive functionality enabled TaraVista to focus dollars on the hospital itself without having to choose between competing priorities. TaraVista and HPNE are great examples for all of behavioral health care."
Medsphere's OpenVista EHR is an acute and inpatient behavioral health-oriented portfolio of clinical products and services that leverages the VistA electronic health record (EHR) system developed by the Department of Veterans Affairs (VA) and the Indian Health Service (IHS). On top of public domain computer code available through the Freedom of Information Act (FOIA), Medsphere has developed numerous enhancements that meet the needs and desires of community hospitals.
About Health Partners New England
Incorporated in 1998 and located in Winchester, Mass., Health Partners New England is dedicated to providing compassionate, effective, sustainable care for those suffering from mental illness or co-occurring substance use.
Health Partners New England's distinctive approach to management, interim leadership and consultation has produced a substantial record of delivering key financial and clinical metrics through collaborative leadership with administrators, physicians and direct care staff.