OSEHRA 2016: Former VA CIO Roger Baker Joins Board of Open Source Organization
Press Release | OSEHRA |
September 28, 2016

Arlington, VA – The Open Source Electronic Health Record Alliance (OSEHRA) announced today that Roger Baker, former Assistant Secretary and Chief Information Officer at the U.S. Department of Veterans of Affairs, and Robert Missroon, Vice President of Finance and Chief Financial Officer of DSS, Inc., have joined the OSEHRA Board of Directors.
Baker, a visionary in the health IT community and long-time supporter of OSEHRA, will begin his three-year term in October. Baker was elected to the Government Directorship on the Board of Directors by the OSEHRA Community. "It is an honor to serve in this capacity," said Baker. "I am excited to join such a forward-thinking organization where I will continue to dedicate my efforts to the promotion and widespread adoption of open source."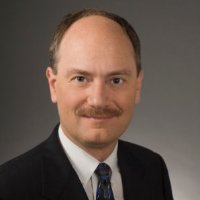 Roger BakerAs a federal government consultant, former CIO of a $140B public sector organization, and prior CEO of an $80M private equity backed IT services company, Baker has the diverse experience essential for promoting OSEHRA, an organization that harnesses both the public and private sectors. Additionally, Baker's natural leadership and ability to expand growth, as demonstrated at Agilex Technologies and General Dynamics Information Technology, are critical to furthering OSEHRA's mission and impact.
"We are pleased to welcome Roger and his extensive IT experience to OSEHRA," commented Seong K. Mun, President of OSEHRA. "As our community continues to expand, the leadership of Mr. Baker as an acclaimed strategist will add innovative ideas and historical perspectives to the OSEHRA Board."
Baker joins Robert Missroon, who began his two-year term in July following the departure of board member Andrew Aitken, Global Open Source Practice Leader at Wipro Technologies. Missroon, a strong personal and corporate advocate of OSEHRA, was appointed to the Organizational Member Directorship by the OSEHRA Board of Directors at the 2016 OSEHRA Open Source Summit. "I am honored to be selected to serve on the Board of OSEHRA," said Missroon. "A better use of technology is critical to achieving better outcomes in healthcare, both in the United States, and globally. Our best hope is to leverage the investment that the US Federal Government has made in the VistA platform, through a collaborative, open source community."
Robert MissroonFor twenty-five years Missroon has been involved in Healthcare IT at DSS, Inc., one of the premier providers of integrated applications developed for the VistA platform and an OSEHRA Organizational Member. He has been primarily devoted to modernizing VA Health IT and managing numerous clinical and administrative product lines. Further, Missroon has been an active proponent of open source electronic medical records and OSEHRA since its founding.
"Robert, with his decades of financial planning and corporate expertise, is a key addition to our board," said Mun. "We have valued his continuous support through DSS, and we know the community will benefit from his corporate perspective."