Red Hat CEO Jim Whitehurst to be keynote speaker for Open Summit
Press Release | Apereo Foundation |
February 25, 2016
Author of The Open Organization: Igniting Passion and Performance to Explore Principles of Openness for Higher Education
NEW YORK - Feb. 25, 2016 - PRLog -- Jim Whitehurst, president and CEO of Red Hat and author of the popular management book from Harvard Business Review Press, The Open Organization: Igniting Passion and Performance, will be the opening keynote speaker for the inaugural Open Summit, a forum for college and university leaders, taking place May 23rd, 2016 at New York University's Washington Square Campus.
The Open Summit will explore the increasingly expanding domain of open educational initiatives, and assess their impact across the campus and curriculum. The event will bring together a broad base of educational stakeholders to share best practices in open education, common understanding of open approaches, and strategic directions, in order to better facilitate communication and synchronization across the emerging open landscape.
Whitehurst will present on how institutions of higher education can foster innovation and enable change by applying many of the open principles discussed in The Open Organization as a strategic response to disruption that can be caused by an increase in open educational and technological initiatives.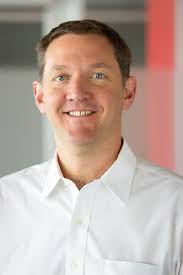 Jim WhitehurstWhitehurst's lessons learned from his eight years at Red Hat´s helm, where he has been responsible for helping preserve Red Hat's unique and open culture, will provide valuable insights for educational leaders eager to, as Forbes Magazine's Brook Manville put it, "transform their own institutions by building a culture that blends accountability and efficiency with creative and frontline freedom." His talk will explain how open principles based on transparency, participation, and community can reinvent an organization, including educational institutions, for the fast-paced, socially-connected, digital era.
The Open Summit is organized by The Apereo Foundation, a global network of over 75 institutions of higher education supporting open resources used in thousands of colleges and universities, and the Open Source Initiative, which works internationally to raise awareness and adoption of open source software and builds bridges between open communities of practice.
The Open Summit will include speakers from across open disciplines and communities, providing college and university presidents, provosts, CIO/CTOs, and business officers insights on how campuses can develop and leverage an open culture to build community, respond quickly to opportunities, and harness resources and talent both inside and outside the organization, while inspiring, motivating, and empowering people at all levels to act with accountability.
Open initiatives impacting higher education — commonly associated with open educational resources and open source software — are academic, research, and administrative resources available under an intellectual property license that permits their free use and re-purposing by others. These are often created and managed by communities of practice outside an institution's direct control. Understanding the broad application of these open resources, and the impact of "the open ethos" on academic and administrative services, is critical for institutions and educational leaders as openly licensed resources and the communities that manage them continue to influence the education sector.
For more information regarding the Open Summit, please visit: http://opensummits.org
To contact the Apereo Foundation, email [email protected]
Red Hat is a trademark of Red Hat, Inc., registered in the U.S. and other countries. Apereo is a trademark of the Apereo Foundation.