Burgess Bill Addresses Interoperability, the Leading Health IT Issue in the US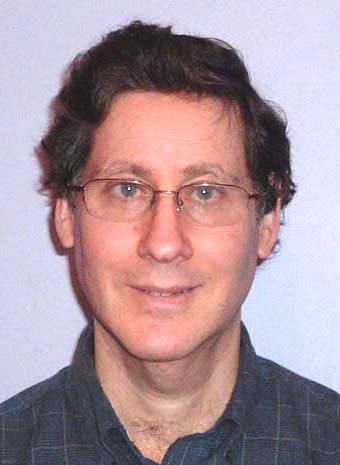 Health care reformers around the country should be jumping up to thank Representative Michael C. Burgess (R-Texas), an MD who is working with his staff to write a bill to promote Health IT interoperability. Readers of Open Health News probably know that interoperability--in simple terms, the ability of any authorized user to read a medical record from any source--has emerged as one of the two top burning issues of health IT, the other one being the lack of usability of proprietary/lock-in electronic health records (EHRs).
Whenever I talk to activists in US health care, they tell me that interoperability is the key issue they want the Department of Health and Human Services (HHS) to concentrate on, sometimes even indicating that Meaningful Use should jettison all other considerations to pave the way for interoperability (an extreme to which I don't go). And the Office of the National Coordinator for Health IT (ONC) has recently announced interoperability as its main focus for Meaningful Use.
One can question, then, whether this is the moment for Congress to put its big foot in. But Representative Burgess at least has pushed forward the question into a larger public realm, and his draft deserves a serious look and commentary. I won't try to summarize the bill directly, but I'll give the direction it's going in and let you skim the 25-page draft which has been posted in full by Open Health News. On my own first reading, a number of questions came up that I'll list here.
Rep. Michael C. Burgess (R-Texas)The bill's ultimate goal is to make Meaningful Use payments contingent on EHR certifications for interoperability (sections d(3), "DEMONSTRATION REQUIRED FOR MEANINGFUL EHR USE INCENTIVES UNDER MEDICARE", and d(4), "DEMONSTRATION REQUIRED FOR MEANINGFUL EHR USE INCENTIVES UNDER MEDICAID",of the bill). Because certifications for Meaningful Use and other EHR criteria are already widespread and haven't achieved the goal (nor have innumerable Interoperability Showcases), one's first question should be what's different about certification this time around.
As if recognizing that certification doesn't right all wrongs, Burgess sets up in his bill a regulatory organization called the Charter Organization (section c, "CHARTER ORGANIZATION", of the replacement to Sec. 3010 in the bill), which replaces the current HIT Standards Committee (section c(2), "SUNSETTING HIT POLICY COMMITTEE AND HIT STANDARDS COMMITTEE", of the replacement to Sec. 3010 in the bill). One should therefore ask whether the current committee is ineffective, and how the new one is expected to leap whatever hurdles held back the old one.
In particular, the composition of the Charter Organization is where the rubber meets the road. It bothers me that the list of appointees (section c(3)(B), "STAKEHOLDERS", of the replacement to Sec. 3010 in the bill) lumps "health care providers, qualified electronic health records developers, health insurance issuers and group health plans" into one big bucket. I'd insist several different buckets to ensure that the important stakeholders are represented. There's not even an assurance that doctors or nurses will have a say! No way do I want clinicians' needs to be represented by an administrator.
Now let's turn to the actual implementation of interoperability. The first critical definition is that of the "authorized users" who will have access to records. A discussion document circulated by Burgess's office asks whether this category should be limited to providers or should include patients. Let's insist on giving patients access to records. At the same time, we must make sure access is not too broad--marketing people within the provider's organization and business associates should get patient consent before peeking at records, and it might be worth including some language to exclude users who have no need for access or even are potentially malicious.
The discussion document also asks whether authorized users should have access to all parts of the patient record. Although I like the idea of walling off certain parts of the record (known as data segmentation) in principle, this is hard to achieve and perhaps should not be included in the bill at this time.
Some of the terms in the bill are unorthodox (sign on systems, harmonization, and blocking access) and undefined. I can comment only on "blocking access" (section a(3), "DOES NOT BLOCK ACCESS TO OTHER QUALIFIED ELECTRONIC HEALTH RECORDS", of the replacement to Sec. 3010 in the bill), because the discussion document gives us a bit of insight into what the drafters want. They simply want to make sure that access does not require a proprietary product--that you don't need to purchase a particular vendor's software to read a record. This is a common reference to standards, and could be achieved through language along the lines of "access should not require the use of a particular hardware or software, or any standard that is not free and open."
While we're unblocking access, we should require that data is in a standard format that is clearly documented. For instance, the person querying the data must be able to see what units the data is counted in. And this may be a good time to slip in support for computer-readable access, so that data is offered as something like a RESTful API and not just a PDF.
The text tells the Charter Organization to consult with a public health body, the National Committee on Vital and Health Statistics (section b(3), "ASSISTANCE TO THE SECRETARY", of the replacement to Sec. 3010 in the bill). The needs of public health (while important) are only one aspect of the use of records. Is the bill narrowing itself too much?
I also worry that the bill, in trying to offer the secretary of HHS an escape hatch, gives him or her too easy a way to toss out the recommendations of the Charter Organization (section b(2)(B), "SPECIAL RULES", of the replacement to Sec. 3010 in the bill).
In summary, this draft is very preliminary. Comments are being accepted by Burgess's office's through March 13--just three days from now! Please write in to offer your opinions on the topics raised in this article, along with other areas of your expertise.