Drones for Healthcare Powered by 'Open Source'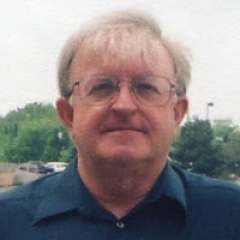 Peter GroenAbout a week after Typhoon Haiyan struck the Philippines, one of the Direct Relief partnering organizations called Team Rubicon sought to determine the operational status of the Carigara District Hospital, located northwest of the city of Tacloban.
Travel along damaged roads was difficult and slow. Yet, the assessment team was able to provide local officials and aid groups with a rapid and highly accurate visual analysis of damage to the Carigara District Hospital by deploying the latest in close proximity aerial imaging technology, using a Huginn X1 unmanned aerial vehicle (UAV) or civil surveillance drone.
The assessment provided enough information to allow Team Rubicon to proceed with setting up a medical relief station there to help survivors gain access to emergency care and medical supplies. The civil drone used to provide the is the peacetime, humanitarian cousin of the aerial robotic units are used in military conflicts.
Background
Unmanned aerial vehicles (UAV), more commonly known as drones, are aircraft without a human pilot on board. Drones come in a wide variety of shapes, sizes, configurations, and characteristics. They have been primarily built and deployed for military purposes, but are now increasingly being used for a growing number of non-military applications, e.g. medical, farming, search and rescue. See Wikipedia.
The U.S. military began to investigate the potential of using unmanned aerial vehicles (UAV), or drones, back in the late 1950s, when the U.S. Air Force became concerned about losing pilots over hostile territory during the 'Cold War'. The military began to seriously deploy and use UAVs, or drones, during the late stages of the Vietnam War.
Interest in the use of drones by the U.S. military continued to grow throughout the 1980s and 1990s as the technology improved and matured. A variety of newly developed forms of drones were used in the 1991 Gulf War, where drones were clearly shown to offer a cheaper and highly capable fighting machine that could be used without risking aircrews. The initial generation of military drones were used primarily for surveillance. Since then, many of these drones have now been modified and armed with air-to-ground missiles.
As of 2013, it has been reported that UAVs, or drones, are being used by at least 50 countries (e.g. U.S., Israel, Iran, U.K., China, Russia, and the United Nations) for various military and civilian purposes.
Drones & Healthcare
The potential use of drones in healthcare is thought provoking. Consider how drones could be used –
In search and rescue missions to find lost and injured individuals.
To conduct surveillance and assessments of areas damaged by natural or man-made disasters.
To deliver needed food, vaccines, or other medical supplies to people in remote areas.
To help establish contact with people who have been cut off from normal channels of communications.
To deliver mobile technology, portable shelter and more to areas where critical infrastructure damage would prevent ground or typical air transport.
By hospitals to track and find wandering Alzheimer or mental health patients
To access places where roads have become impassable, or to circumvent hostile situations or other obstacles, to get aid to people who need it.
A number of organizations are in the process of designing, developing, testing and deploying drones for a variety of medical and healthcare related purposes. For example:
Matternet is a startup company in California that is developing drones as tools for social good that have already been put to the test in Haiti and the Dominican Republic.
Defikopter is a drone developed by the non-profit Definetz organization that can be used to bring an external defibrillator just about anywhere.
The possibilities for new and innovative uses for UAV solutions is tremendous. Other companies that are developing drones for use in healthcare, public safety, and other civilian purposes that you might want to check out include - Insitu, AeroVironment, Height-Tech, Boeing.
* See list of UAV manufacturers around the world at UAV Global.
Drones & Open Source
In December 2013, there was a ComputerWorld article about a security researcher, Sammy Kamkar, has developed a Perl application dubbed SkyJack that runs on the Raspberry Pi and uses other open-source software to hijack drones. Kamkar created the hacker drone, which uses the Parrot AR.Drone 2.0 radio-controlled quadcopter - a popular unmanned helicopter with four rotors.
Not surprisingly, it turns out that 'open source' has invaded the world of unmanned aerial vehicles (UAV). For example:
There are a lot of other news stories about 'open source' in the world of aerial drones. Check out the Spiri programmable flying robot, ArduCopter's autopilot , Open-Drone, and the world's smallest drone autopilot system on the Lisa/S chip.
Issues & Concerns
Government agencies, industry, military and civilian authorities are working towards the integration of UAVs into the national airspace. Safety studies, as well as risk analyses and assessments need to be conducted. Technical requirements and standards need to be developed and approved, as well as new policies, regulations and laws.
There are also a number of ethical issues that need to be addressed. Many of these concerns are highlighted on the Electronic Privacy Information Center (EPIC) web site. For example - Senator Rand Paul issued a letter to FBI Director Robert Mueller seeking answers about the FBI's domestic use of drones. In a Senate Judiciary Committee hearing on FBI oversight, Director Mueller admitted that the FBI uses drones for domestic surveillance. Mueller also stated there were no guidelines in place to regulate the FBIs use of drones and protect the privacy of Americans.
To operate a UAV for non-recreational purposes in the U.S., users are currently granted a license to fly commercial UAVs, subject to approval by the Federal Aviation Administration (FAA), based on the set of perfunctory rules currently in place. This situation needs to be improved, given the Congressional mandate to integrate UAVs into U.S. airspace protocols is forecast to grant FAA licenses more broadly – perhaps as early as 2015.
Final Observations
The global race to build drones is rapidly heating up. Private companies in the U.S. and China are competing to grab the lion's share of both the military and burgeoning civilian drone market.

Finally - just a few days ago on December 30, 2013, the Federal Aviation Administration (FAA) named six institutions to conduct testing and help develop the protocols for commercial use of drones. So look out – the market is poised to take off!