OpenEMR Continues to grow in Popularity and Use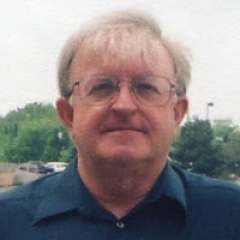 Peter GroenOpenEMR recently posted a news release with data on the number of downloads of their popular open source electronic medical record (EMR) software. They also provided estimates of the number of users and patients impacted by the system in the U.S. and around the world. The numbers were eye-opening.
As of December 1, 2012, They have recorded 198,042 downloads of OpenEMR from the SourceForge project page. The news release also noted that there have been an additional 10,000 downloads from the OEMR organization's web site for a total of about 210,000 downloads. OEMR estimates that there are more than 5,000 installations of OpenEMR in physician offices and other small healthcare facilities across the U.S. Conservatively speaking, that translates into more than 15,000 physicians using the system.
According to Sam Bowen, MD, Executive Director of the OEMR organization, the most common installation running OpenEMR has between 3-5 practitioners. Each practitioner in the U.S. tends to have a panel size of around 2,000 active patients each. Thus, if you multiply 15,000 practitioners by 2,000 patients you can conservatively estimate that over 30 million patients are being treated at healthcare facilities running OpenEMR. Dr. Bowen believe the numbers may actually be double the conservative estimates we have arrived at.
OEMR reports that only 35% of the users of OpenEMR are in the U.S. Again, conservative estimates would indicate that OpenEMR is installed in over 15,000 healthcare facilities around the world, translating into more than 45,000 practitioners using the system. Multiply the number of practitioners by 2,000 would indicate that over 90 million patients are being treated at facilities using OpenEMR. Again, Dr. Bowen believes the numbers may be more than twice our conservative estimates. In fact, he estimates that over 100,000 practitioners treating more than 200 million patients are currently using OpenEMR.
In his estimates, Dr. Bowen did not include any of the OpenEMR rebranded versions or its clones such as those used by Ensfotek, MMF in New York, or Phyaura in Tampa Bay. There another 14-15 companies promoting OpenEMR under thinly rebranded versions. He believes MMF has 5,000 client physicians in just the one company. So, the estimates of practitioners using OpenEMR and their patient population may be quite a bit higher than any of the estimates given above.
Aside from OpenEMR, there are a number of other notable open source electronic medical record (EMR) systems installed in thousands of hospitals and clinics around the world, i.e. OSCAR, OpenMRS, and VistA. The number of clinicians using these systems runs into the tens of thousands, and the number of patients being treated using these open source systems numbers many tens of millions of people across the U.S. and around the world.
The wonder is that several highly respected global research companies like Klas, continue to ignore the existence of these popular open source health IT systems in the industry reports they put out every year. Open Health News (OHNews) hopes that will change as we continue to report on the rapidly growing number of high quality, 'open source' health IT resources and systems now available.
Author: Peter Groen, senior editor at Open Health News (OHN). He worked for the U.S. Department of Veterans Affairs (VA) for over 30 years. During his federal career, he occupied a number of senior health Information Technology (IT) management positions within VA Headquarters and in the field.