Readers Debate Causes of, Solutions to Limited EHR Usability
Kyle Murphy | EHRIntelligence |
September 9, 2015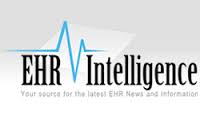 The advent of meaningful use is certainly responsible for increasing EHR adoption, but it hasn't ensured EHR usability and is likewise responsible oversaturating the EHR marketplace with health IT products which might have otherwise floundered without billions in EHR incentives. Recent research published in the Journal of American Medical Association (JAMA) finds that EHR usability is lacking among EHR vendors.
The review of data reported by these vendors to the Office of the National Coordinator for Health Information Technology (ONC) indicate limited adherence to usability certification requirements and testing standards. In fact, more than a dozen EHR vendors maintained no reported process for user-centered EHR design and a handful of vendors rely on participants without clinical backgrounds as part of their EHR usability tests.
Readers call for improved EHR usability and user-centered EHR design
EHR usability and user-centered EHR design were common features of reader responses to an August story on EHRIntelligence.com about the consequences of the Partners HealthCare selection of Epic Systems for its network-wide EHR replacement solution on health IT competition. For a slew of readers, healthy health IT competition would benefit from better consumer engagement, especially on the part of clinicians...