Many Healthcare Technologies Are Married to the Fee-for-Service Model
Juliet Preston | MedCity News |
January 10, 2017
Monday's 5 p.m. digital health panel at the J.P. Morgan Healthcare Conference happened to coincide with a presentation given by the popular U.S. Vice President Joe Biden. Some attendees were torn. For those that did make it, panel moderator Bob Kocher promised some topical debates far more interesting than that "moon-thing" Biden has been up to. It was all of the fun, without the metal detectors.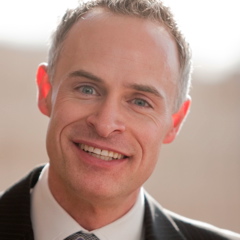 Bob KocherA partner at Venrock Ventures, Bob Kocher set the stage with some fundamental observations about how technology can help enhance healthcare for all stakeholders. It promises to improve productivity, increase patient engagement and help payors isolate important areas of waste, he said. Can it help bring about the change needed in healthcare delivery?
The panel didn't gloss over the challenges different stakeholders will face transitioning from a fee-for-service model to one that emphasizes value-based care. Hospitals will be particularly hard hit they said, as demand falls and bad debt rises. Broadly speaking, technology improvements will be critical in this new era said Comcast SVP Shawn Leavitt. He cautioned companies against latching on to the newest shiny thing. As with the other panelists, he believes the necessary innovation is unlikely to come from AI, Big Data, or any other buzz field...