Why Hospital Data Centers Are Moving to the Cloud
Meg Bryant | Healthcare DIVE |
March 30, 2017
Cloud-based data centers are more cost-effective and as secure, if not more so, than in-house centers, experts say.
As hospital data center infrastructures age and resources shrink, IT leaders are increasingly looking to the cloud to meet their storage needs. Not only is it cheaper than investing in upgrades and replacements of existing hardware and software, but it can add a level of security, especially in disaster-prone areas. The trend has some wondering if hospitals will still have physical data centers in the future or whether they will go the way of the dinosaurs.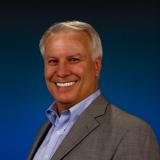 Paul Butler"The data center isn't going away," Paul Butler, director at Top Tier Consulting, tells Healthcare Dive. "But in 10 years, I think the data centers will be mostly in the cloud." Butler envisions massive data centers based in the cloud that are run by professionals and HIPAA-compliant, HIPAA- and IDC-certified, with "very, very small" data centers located in hospitals.
Most organizations that have embraced the cloud use a hybrid model, with some data still on premise and some in the cloud. According to market intelligence firm IDC, more than 80% of companies will commit to hybrid cloud architectures by the end of this year. What hospitals choose to keep on site will vary depending on the software vendor, all or at least most of which are developing cloud options, but would likely be such things as local security-related software and firewalls...