Visionär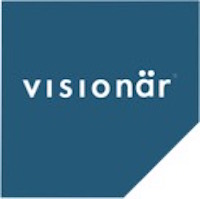 Visionär is a Digital Agency. Together with our customers, we design digital products - eCommerce sites, Mobile and Desktop computer applications for Business-to-Consumer and Business-to-Business contexts.

We specialize in User Experience and User-Centred Design - a process that ensures that the insights about the intended customers of any digital product - the End-users - are adequately considered to ensure they experience optimum delight and efficiency during that product's use.

Our core expertise has been in the Business Travel and Finance sectors. Two members of our team have worked in the Travel sector for over a decade designing booking-tools across flights, hotels and other traffic types to world-class standard as well as creating services for Hertz that were used in North America, Europe, and Australia. We also have expertise in implementing digital interfaces between vendors and consumer in the Banking and Finance sector. Our work has also included projects in the Healthcare field around managing patient claims.

Placing the End-user (who may be an employee, customer, a physician, a nurse, or a patient) at the center of the digital product design process significantly increases the likelihood of the success of that product or service and therefore increases the potential Return on Investment (ROI) for any vendor. In the global marketplace, it is now a general certainty that any new credible digital product will have some element of User- Centred Design methodology applied to its development and ongoing lifecycle if it is going to succeed.

To give an example, in 2015 we were approached by the Maybourne Hotel Group (who own the Luxury British Hotels The Berkeley, Claridge's and The Connaught) to deliver a mobile application to span the generational needs between Baby-boomers and Millennials. The app, but more importantly the business intelligence behind it, would provide guests with an end-to-end experience during their stay, from airport arrival through to exploring London's most prestigious venues and shopping locations. The ultimate business goal was to encourage continuing revisits from Maybourne's existing guests while inspiring the patronage of new guests from an emerging generation.

In our experience, we often find vendors know they need a website, mobile application, computer system or even an in-store kiosk, but they can often be unaware that the success of their idea relies on the need to have some insight that stretches further than market research or the technical ability to construct their product. Ultimately, they need to know how their customer will realistically use their product on a day-to-day basis to gauge true viability. We find this runs true regardless of market, or whether the product's target is external customers such as patients or a company's employees such as its clinicians.

Visionär helps vendors deliver successful products by ensuring that the knowledge about the End-user is gathered using appropriate methodologies. We then implement the behavioral insights we find into the production of the vendor's product so that it harmonizes with their business goals.

The information you will find on our website and blog demonstrates that over the past decade and more we have worked successfully on projects across various industries and of varying scale. We would be delighted to get to know you whether you have an immediate requirement or have something you are planning to embark on in the future. We always welcome an informal discussion to get to know us first. We understand all excellent long-term relationships thrive on trust.
Website: www.visionar.design
Blog: www.visionar.design/blog
Email: [email protected]
Phone: +1 215 600 0970