Creating Beth Israel's FY16 Information Systems Strategic Plan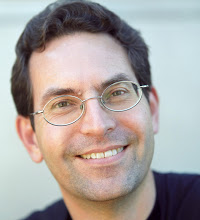 John D. HalamkaI recently wrote about the process of setting FY16 Clinical Information System Priorities for the next year. That project is proceeding well and in parallel I've created my own contribution. I do not want to influence the stakeholder consensus at all, but members of the IS Governance committee asked for my opinion.
Here's my thinking:
Background
Each year, Beth Israel Deaconess Medical Center (BIDMC) Information Systems works with business owners to support BIDMC annual goals with information technology tactics. This ensures that the mission of BIDMC is supported by suitable operational tools. From 2012-2015, all hospitals in the US were compelled to focus their attention on Meaningful Use, ICD-10, the HIPAA Omnibus Rule, and the Affordable Care Act. Since those projects are nearly completed, it is important for BIDMC stakeholders to enumerate the new technology priorities which will best support their activities in the coming year.
In the past, input of all stakeholders was gathered and assembled into a plan. Given the increasing complexity of quality, safety, and regulatory demands shaping the behavior of hospitals and professionals, it is important that a standard framework with benchmarking and gap analysis be used in strategic planning, adding maturity and formality to the process.
The Framework
Specific industry frameworks exist today that apply to the different divisions of information systems. For security, BIDMC has chosen the NIST 800 framework to support yearly security audits, gap analyses and strategic planning. For clinical functionality, the Health Information Management Systems Society (HIMSS) Electronic Medical Record Adoption Model (EMRAM) provides industry standard, frequently updated benchmarks. For infrastructure, the Information Technology Infrastructure Library, is a set of practices for IT service management. For financial systems (enterprise resource planning and revenue cycle), best practices are documented by industry analyst firms such as Gartner as well as software vendors.
The Process
For FY16, we convened stakeholders in June and July to examine the current state of BIDMC applications and infrastructure using the appropriate framework tool for each domain. In August, we will document the gaps and clustered projects into 15 specific areas for action.
My input
Continue to self build the core inpatient, outpatient and ED systems of BIDMC for at least 5 years until the market for cloud hosted, mobile friendly, population health focused commercial EHRs matures. Today at BIDMC, inpatient clinical documentation is a hybrid model of paper and electronic documentation. This includes nursing. notes, vital signs/flowsheets, and care plans. It also includes physician daily progress notes, operative notes, history & physicals, consult notes and discharge summaries. In FY16 we will implement structured and unstructured clinical documentation for these functions to 50% of the ward beds. We will complete the rollout in FY17.
Today, the owned BIDMC community hospitals use 3 different installations of Meditech with different configurations. We will migrate all owned BIDMC community hospitals to a cloud hosted version of Meditech with a single record per patient, implementing in FY16 for a go live in FY17.
Today, BIDMC community ambulatory practices use multiple different medical record systems. We will migrate BIDMC community ambulatory practices to the smallest reasonable number of ambulatory solutions in FY16 and FY17.
Today, BIDMC uses an older PACS system that no longer meets business needs. We will replace our PACS FY16 and FY17.
Today, the laboratory instruments at BIDMC are approaching end of life. We will focus on lab analyzer replacement in FY16
Today, there are gaps in interoperability among the owned and non-owned affiliates. We will continue our phased implementation of interoperability, ensuring every affiliate has the appropriate data sharing (push, pull, view) necessary for the level of clinical integration required in FY16 and FY17. We will also share email directories in FY16.
Today, patient generated healthcare data is manually entered in applications and websites. We will better engage patients and families using mobile technologies and automated data capture including the [email protected] app in FY16 and FY17.
Today, interaction among staff is limited to email, windows file sharing, and the web portal. We will enhance staff communication using internally hosted social media technologies including secure texting, groupware collaboration, and cloud-based file sharing in FY16 and FY17.
Today, we have largely remediated our applications for ICD-10 in anticipation of an October 1, 2015 go live. In FY16 we will support the ICD-10 go live and ongoing optimization
Today we have attested to Meaningful Use Stage 2, but will have to attest again in FY16 and FY17. We will not focus on Meaningful Use Stage 3 until its requirements are clarified in a final rule.
Today, we have a robust security program with 14 work streams. We will continue to follow the NIST 800 framework and respond to emerging new security threats in FY16 and FY17.
Today, we submit our ambulatory and hospital data to the Massachusetts eHealth Collaborative Quality Data Center for computation of pay for performance, accountable care, and benchmarking measures. We will continue to support this process for emerging new measures.
Today, we run an older version of Peoplesoft. We will upgrade to the most current version and attempt to retire as many third party add ins/customizations as possible in FY16 and FY17.
Today, our owned community hospitals support their own networks, active directory and email. We will consolidate networks, active directory, and email with BIDMC in a phased, incremental manner that takes into account budgets, competing priorities, and business cases.
We will continue to refine our disaster recovery capabilities using a combination of public cloud, private cloud, and multi-data center redundancy.