Bob Lord
Press Release | Call for Code Global Initiative |
October 30, 2018
With the global reach and vision of Call for Code Creator David Clark Cause, Founding Partner IBM, and Charitable Partners United Nation Human Rights and The American Red Cross, the largest engagement of developers in history culminated with the Call for Code Global Prize winners and finalists being celebrated last night during a gala event globally broadcast from The Regency Ballroom in San Francisco. Knowing that people suffer when communications are destroyed when natural disasters strike, Project OWL is an innovative software/hardware solution that includes an offline communication infrastructure, providing first responders with a simple experience for managing all aspects of disaster response.
Press Release | IBM Think |
February 12, 2019
IBM today announced Code and Response, a new $25 million, four-year deployment initiative to put open source technologies developed as part of coding challenges such as Call for Code in the communities where they are needed most. Code and Response includes resources to build, fortify, test, and implement solutions at scale. The initiative is supported by hundreds of IBMers as part of the IBM Corporate Service Corps, as well as government and NGO partners to put those technologies to work saving lives.
Press Release | IBM, David Clark Cause |
May 24, 2018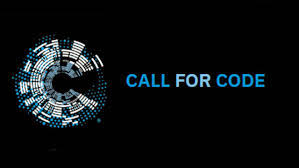 IBM and partners today launched the Call for Code Global Initiative, the largest and most ambitious effort to bring startup, academic and enterprise developers together to solve one of the most pressing societal issues of our time: preventing, responding to and recovering from natural disasters. During a keynote address at the VivaTech Conference in Paris, IBM Chairman, President and CEO Ginni Rometty called on the technology industry to help build a better future, committing IBM technology and $30 million USD over five years in the annual Call for Code Global Initiative. Its goal is to unite the world's developers and tap into data and AI, blockchain, cloud and IoT technologies to address social challenges.