Developers from 156 Nations Work on Open Source Apps to Help Victims of Natural Disasters. Project OWL Wins 'Call for Code Global Prize'
Press Release | Call for Code Global Initiative |
October 30, 2018
The intersection of tech, humanitarian aid and celebrity voices combine in this unique initiative
A Global Code Challenge to help mitigate suffering caused by natural disasters culminates with the presentation of the 2018 Call for Code Global Prize to "Project OWL" during a global broadcast from San Francisco to promote United Nations Human Rights and The American Red Cross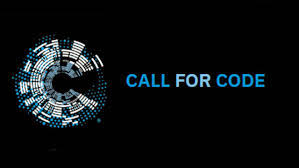 SAN FRANCISCO, Oct. 30, 2018 /PRNewswire/ -- With the global reach and vision of Call for Code Creator David Clark Cause, Founding Partner IBM, and Charitable Partners United Nation Human Rights and The American Red Cross, the largest engagement of developers in history culminated with the Call for Code Global Prize winners and finalists being celebrated last night during a gala event globally broadcast from The Regency Ballroom in San Francisco.
Knowing that people suffer when communications are destroyed when natural disasters strike, Project OWL is an innovative software/hardware solution that includes an offline communication infrastructure, providing first responders with a simple experience for managing all aspects of disaster response. It taps into data from a growing list of APIs and open data sets, including The Weather Company, The American Red Cross and FEMA. Civilians on the mobile ad-hoc "clusterduck" network - an offline communications infrastructure created by physical, Wi-Fi-enabled devices dispersed in clusters - can also send information about a victim's situation, location, and needs.
Referred to as "The Noble Prize for Developers," the Call for Code Global Prize-winning team receives:
$200,000 USD
Deployment of their technology via IBM's Corporate Service Corps
Long-term project support from The Linux Foundation
The opportunity to pitch their solution to New Enterprises Associates (NEA) for evaluation and feedback
Additional gravitas for the award was provided as the recipients were selected by an eminent Call for Code jury that included: President Bill Clinton; Kate Gilmore, United Nations Deputy High Commissioner for Human Rights; Jim Zemlin, Executive Director, The Linux Foundation; Deborah Dugan, the CEO of (RED); Dr. Irwin Redlener, Executive Director National Center for Disaster Preparedness at the Earth Institute of Columbia University; and Grace Kim, Design and Research Lead at Twitter.
"Project OWL," a team of five developers from Greenville, NC and New York, NY was named the Call for Code Global Prize recipients for 2018.The Call for Code Global Prize Celebration was livestreamed from The Regency Ballroom in San Francisco, honoring the accomplishments, contributions and the collective effort of over a hundred thousand developers from across the globe. The Call for Code Global Challenge saw submissions from over 156 nations, and over 300 events hosted in locations that included but not limited to: Amsterdam, Bengaluru, Berlin, Delhi, Dubai, London, Paris, Sao Paulo, Kerala, Bayamón (Puerto Rico), Tel Aviv, New York and San Francisco.
Last night, The Call for Code Global Prize Celebration emphasized the critical need for better natural disaster preparation and relief efforts and the crucial role developers will play by creating life-saving technology. Highlights of the night included inspiring speeches and presentations from host Kait Parker, Meteorologist and Science Reporter at The Weather Company as well as Geo Blackshire, Deputy Fire Chief - City of Palo Alto; Laurent Sauveur, Director, United Nations Human Rights; Joma, Developer Evangelist; and Subalehka, Communications and Policy Lead, Project Lantern. The night also included special messages from Amber Heard, actor and United Nations Human Rights Champion as well as Chelsea Clinton, Vice Chair of the Clinton Foundation. The award segment of the event culminated with the presentation of the Call for Code Global Prize to team Project Owl.
Following the award segment there was a special musical performance by the critically acclaimed band Local Natives, which is comprised of Taylor Rice, Kelcey Ayer, Ryan Hahn, Matt Frazier and Nik Ewing. Two hit singles -- "The Only Heirs" and "I Saw You Close Your Eyes" -- followed the Los Angeles band's 2016 full-length Sunlit Youth, which earned praise from outlets including NPR, The FADER, Entertainment Weekly, NYLON, NY Mag's Vulture, and many more, in addition to performances on The Late Late Show with James Corden and Conan. Local Natives also completed a world tour following festivals plays that included Coachella, Primavera Sound, Hangout Festival, Governor's Ball, and others. "As one of my favorite bands that I respect for their musical talent and social activism, I'm grateful Local Natives came out to rock the house for Call for Code and its charitable beneficiaries United Nations Human Rights and The American Red Cross," said Call for Code creator David Clark.
"Call for Code was created as a global platform to enable and inspire the 22 million developers around the world to create software solutions to solve some of the toughest social challenges we face," said creator David Clark. "We're overwhelmed by the response this inaugural year, as Call for Code has now become an open source movement that will continue to build and galvanize the tech industry for years to come. We're proud of our Founding Partner IBM for having the vision, ability and reach to help roll out Call for Code on a global level and for their five-year 30-million dollar commitment to continue supporting this initiative so it continues to inspire and empower developers to be the change agents they really are."
"Throughout its history, IBM has believed in the ingenuity of curious people to improve humanity with forward-thinking technology. Moreover, from driving collaboration on Linux and Java to Kubernetes and Hyperledger, IBM has strongly believed in the importance of working openly so that everyone can benefit from the best ideas," said IBM Chief Digital Officer Bob Lord. "Today, with the ability to safely process data at scale using sophisticated tools like AI, cloud, blockchain, and IoT, developers are unleashing the power of IBM's open code to effect change faster, in more places, and in more meaningful ways than ever before."
Since Call for Code was announced by IBM Chairman, President and CEO Ginni Rometty this past May in Paris at VivaTech, Call for Code has gathered an unprecedented coalition of sponsors, affiliates, universities, supporters and celebrities. Select coalition members include:
Sponsors: Delta Air Lines, Cloud Native Computing Foundation, Ingram Micro, Persistent Systems and Arrow Electronics
Universities: MIT, Cornell University, Columbia University, Carnegie Mellon University, Syracuse University, Texas A&M and UCLA
Affiliates: The Linux Foundation, NEA, JS Foundation, The Node Foundation, Cloud Foundry, AI For Good Foundation and The Eclipse Foundation
Supporters: The International Space Station, US National Laboratory, AngelHack, Engine-4, Black Women in Technology, 42 Silicon Valley, Cap Gemini, Women Who Code
Celebrities: On World Humanitarian Day, a celebrity driven Call for Code global social media campaign had a social voice that topped 920 million people. Participants included: Ellen DeGeneres, Trevor Noah, Ryan Seacrest, Pierce Brosnan, Kesha, Robin Roberts, Justin Bieber, Luke Bryan, Lucy Hale, Jared Leto, Robin Thicke, Joe Jonas, Cody Simpson, Gisele Bündchen and more.
For more information on Call for Code please visit www.CallforCode.org
For more information on David Clark Cause please visit www.DavidClarkCause.com
For more information on IBM visit www.IBM.com
SOURCE Call for Code Global Initiative
Related Links
Broadcast of Call For Code event in San Francisco. Video starts at 10:30.