Chan Zuckerberg Initiative (CZI)
Press Release | Broad Institute of MIT and Harvard |
May 24, 2017
The Broad Institute of MIT and Harvard will release version 4 of the industry-leading Genome Analysis Toolkit under an open source software license. The software package, designated GATK4, contains new tools and rebuilt architecture. It is available currently as an alpha preview on the Broad Institute's GATK website, with a beta release expected in mid-June. Broad engineers announced the upgrade, as well as the decision to release the tool as an open source product, at Bio-IT World today...
Press Release | Fred Hutch |
April 27, 2018
Fred Hutch computational biologist Dr. Raphael Gottardo has received one of 85 new funding awards from the Chan Zuckerberg Initiative, or CZI, an advised fund of Silicon Valley Community Foundation, which are aimed at developing computational tools for the Human Cell Atlas, a global research effort to map every type of cell in the human body. The 85 one-year grants total $15 million in funding from the initiative and were chosen from nearly 300 applications. This set of projects, which were announced April 19, is the third set of grants CZI has awarded in support of the massive cell-mapping feat.
Press Release | White House |
March 16, 2020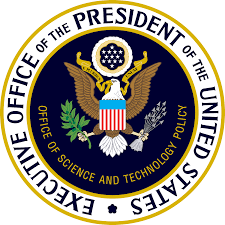 Today, researchers and leaders from the Allen Institute for AI, Chan Zuckerberg Initiative (CZI), Georgetown University's Center for Security and Emerging Technology (CSET), Microsoft, and the National Library of Medicine (NLM) at the National Institutes of Health released the COVID-19 Open Research Dataset (CORD-19) of scholarly literature about COVID-19, SARS-CoV-2, and the Coronavirus group. Requested by The White House Office of Science and Technology Policy, the dataset represents the most extensive machine-readable Coronavirus literature collection available for data and text mining to date, with over 29,000 articles, more than 13,000 of which have full text.