Dale Sanders
Brandt Welker | EMR & HIPAA |
September 13, 2017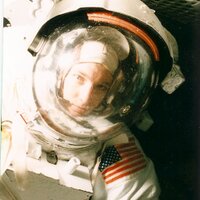 Better technology is out there serving other industries … and it can be applied in healthcare. Technology should ease administrative loads and put clinicians back in front of patients! I've talked about some of this previously and how we keep clinicians involved in our design process. When it came to building an entirely new EHR, the driving force behind our team researching and adopting new technologies was to imagine a clean slate...
Press Release | healthcare.ai, Health Catalyst |
December 1, 2016
Use of machine learning and predictive analytics to improve health outcomes has so far been limited to highly-trained data scientists, mostly in the nation's top academic medical centers. No longer. healthcare.ai is on a mission to make machine learning accessible to the thousands of healthcare professionals who possess little or no data science skills but who share an interest in using the technology to improve patient care. By making its central repository of proven machine learning algorithms available for free, healthcare.ai enables a large, diverse group of technical healthcare professionals to quickly use machine learning tools to build accurate models...