David Miller
Joseph Marks | Nextgov |
November 16, 2012
Genevieve Contey and David Miller gave a presentation Wednesday about their experience managing the National Oceanic and Atmospheric Association's social media platforms during Hurricane Sandy. Read More »
Lis Evenstad | Computer Weekly |
February 24, 2017
The Open data in the health sector report, which was commissioned by NHS England in 2016, has found that healthcare data is often fragmented and duplicated. The report by Giuseppe Sollazzo in collaboration with Open Health Care UK, which looked at "the needs and experiences of people using open data about health", said the healthcare sector should establish a single point of access to datasets to get rid of the duplication and varying standards...
Jon Hoeksma | Digital Health |
May 17, 2017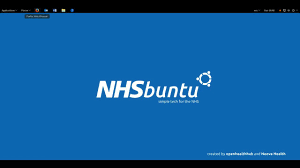 In the wake of Friday's international cyber attacks, which caused widespread disruption across NHS organisations, a small team of developers is recommending the health service reduce its reliance on Microsoft. The NHS almost exclusively uses Microsoft operating systems, some of which – like Windows XP – are no longer officially supported. To demonstrate that there is a licence-free alternative, GP Marcus Baw and technologist Rob Dyke have adapted the open source Linux-based Ubuntu operating system specifically for the NHS...