DirectTrust
Adrian Gropper | The Health Care Blog |
August 15, 2017
On July 24, the new administration kicked off their version of interoperability work with a public meeting of the incumbent trust brokers. They invited the usual suspects Carequality, CARIN Alliance, CommonWell, Digital Bridge, DirectTrust, eHealth Exchange, NATE, and SHIEC with the goal of driving for an understanding of how these groups will work with each other to solve information blocking and longitudinal health records as mandated by the 21st Century Cures Act...
Some electronic health record vendors are creating challenges for providers by restricting the kinds of Direct messages their customers can receive or making it hard to open their attachments. According to several sources, Epic Systems, the largest EHR company in the U.S., permits its users to receive only Direct messages that have clinical data architecture (CDA) attachments. Read More »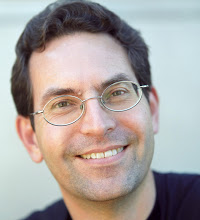 Some have suggested that my comments over the past few months about the Meaningful Use program, MACRA/MIPS, and Certification imply that we should just give up - throw out the baby with the bath water. That's not what I've written.
Here's a clarification. I believe MACRA/MIPS is the right trajectory - create a set of desirable policy outcomes, then enable clinicians to choose technology, quality measures, and process improvements that are relevant to their practice...
Andy Oram | EMR & EHR |
January 7, 2015
The previous installment of this article talked about the survivability of HIEs, drawing on a report released under ONC auspices. This installment delves into some other interesting aspects of information exchange...
Press Release | Humetrix, Axesson |
July 22, 2014
Humetrix...today announced that its iBlueButton app has been selected by California Direct, to provide participating physicians with the means to securely transmit medical records to patients via their mobile devices. The addition of the iBlueButton app adds mobile capabilities to the California Direct offering for the first time, allowing patients to receive and carry their medical records and share them with doctors at the point of care.
Press Release | CHIME, DirectTrust |
August 30, 2017
The College of Healthcare Information Management Executives (CHIME) and DirectTrust today announced they are collaborating to promote the universal deployment of the DirectTrust framework and health information exchange network as the common electronic interface for health information exchange across the U.S...
Ashish Shah | Government Health IT |
May 21, 2014
...While Meaningful Use is an important step for enabling greater adoption of EHRs, it doesn't provide specifics around the functional use of this data across multiple platforms to improve care. That's why total system interoperability and data liquidity must be our industry's ultimate goals...
DirectTrust.org is a non-profit, competitively neutral, self-regulatory entity created by and for participants in the Direct community, including HISPs, CAs and RAs, doctors, patients, and vendors, and supports both provider-to-provider as well as patient-to-provider Direct exchange. Read More »
Alison Diana | Information Week |
November 24, 2014
The nonprofit industry alliance DirectTrust hopes its voluntary accreditation and audit program, digital certificates, and relationship with the federal government will encourage more health information service providers (HISPs) to join its expanding program...
Press Release | DirectTrust |
January 20, 2016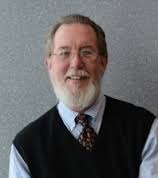 DirectTrust today announced continued record growth in the number of health care organizations using Direct exchange services during 2015, as well as an upsurge in the number of Direct addresses and transactions nationwide. DirectTrust is a non-profit health care industry alliance created by and for participants in the Direct exchange network used for secure, interoperable exchange of personal health information (PHI) between provider organizations, and between provider and patients, for the purpose of improved coordination of care...
Diana Manos | Healthcare IT News |
August 18, 2016
KLAS executive vice president Taylor Davis said that measuring interoperability can get messy because the EHR market is currently immature. Industry experts and the federal government are divided on the best way to assess the state of the nation's health IT interoperability. The Office for the National Coordinator for Health IT, for instance, has proposed using CIO surveys to gauge the status of interoperability among and between healthcare organizations...
Half of U.S. health care providers now have access to Direct secure messaging through 36 health information service providers, according to DirectTrust, a not-for-profit trade association that accredits HISPs. Yet the policies of certain vendors are impeding physicians' and hospitals' ability to exchange Direct messages, HISPs and providers say. Read More »
Brian Klepper | Health Affairs Blog |
October 18, 2013
A Health Affairs report on health information interoperability by staffers of the Office of the National Coordinator for Health Information Technology (ONC) provides a good enough summary of the situation. But it also is not news, and falls under the Bob Dylan Rule: You don't need a weatherman to know which way the wind blows. [...] Read More »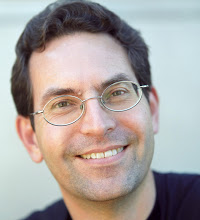 ...recently, the ONC Interoperability Roadmap, recognizing that the building blocks of universal interoperability could not be so neatly erected, leans on the idea of "coordinated governance" of networks. While these frameworks have paid homage to the concept of nationwide network as a "network of networks", we have yet to crisply define the stitching needed to form this nationwide network quilt. This issue hasn't been so pressing up until now because there were relatively few networks – the "last mile" problem was the bigger concern. Network formation is evolving rapidly, however, which has made more pressing the question of what it means to connect networks in a uniform way.