EnterpriseDB
Maria Deutscher | Silicon ANGLE |
July 23, 2013
Government agencies are increasingly turning to open source technologies in the wake of shrinking budgets and heightened cybersecurity concerns. Read More »
Martin Banks | diginomica |
February 5, 2016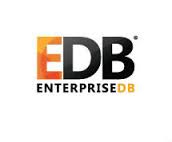 EnterpriseDB's new Advanced Server 9.5 may be 'just another upgrade', but it also points to a way of building collaborative database management environments that map into the wider world of collaborating applications and services...[it] includes some new tooling that points in an interesting direction – the ability for users to build federated databases, bringing together different databases from different vendors into collaborative collectives that can serve the needs of the bigger, more comprehensive business services that are now starting to appear.
Brian Proffitt | ReadWrite |
October 23, 2012
It's been just under seven months since Red Hat became the world's first $1 billion open-source company. Now the question is who will follow suit and become the next open source company to hit this milestone?