Eric Perakslis
David Raths | KMWorld |
March 1, 2013
One of the hottest topics at life science conferences these days is collaboration. For budgetary reasons, pharmaceutical companies that 10 or 15 years ago would have handled every aspect of research and development in-house have externalized those services to academic partners and outsourced service providers. Read More »
Press Release | OpenClinica |
March 6, 2014
Save the date for the 2014 OpenClinica Global Conference: June 22-23 at the Exchange Conference Center on Boston's historic waterfront. Planning is well underway. We are pleased to have as our keynote speaker, Dr. Eric Perakslis, Executive Director at the Harvard Center for Biomedical Informatics and former CIO of the U.S. FDA.
By Eric Perakslis PhD | January 7, 2020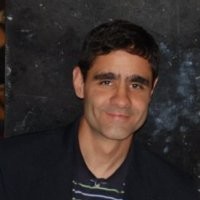 Today, data are scattered across thousands of database tables within any single electronic medical record (EMR) system, but also across dozens of other systems that hold pharmacy data, imaging data, insurance data, laboratory data, etc. Pretty much none of it is available on demand in any given clinical setting. The inevitable result of this disconnected galaxy of data "black holes" is mistakes, or if not outright mistakes, well-intentioned missteps based on lack of background data within the acute-care setting.