Fred Mingo
Aisha Chowdhry | FCW |
July 27, 2016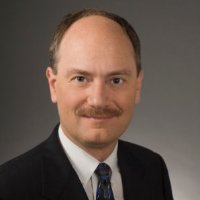 pivoting away from VistA, the agency's homegrown electronic health record system, would be a major shift for the VA. Former VA CIO Roger Baker said VistA is the only EHR designed by doctors, not technologists. "That is the real power of VistA, and it remains the real power of VistA," he added. The system, rooted in 1970s code, is designed to assist doctors in their daily work. Providers at the various VA medical facilities nationwide customize it for their specific needs.
Aisha Chowdry | FCW |
July 27, 2016
The Department of Veterans Affairs is rushing to make changes to its IT infrastructure and systems before the next administration enters the White House. And skeptical lawmakers, oversight bodies and outside experts are cautiously optimistic about the eventual outcomes. The key words, though, are "cautiously" and "eventual"...
Looking to gain expertise in both public and private sector open source health IT? Want to collaborate on global state-of-the-art solutions for electronic health records, and population health tool development? Need access to domestic and international market opportunities? Then OSEHRA's 5th annual Open Source Summit, held just outside of Washington, DC from June 27-29, 2016, is the place for you. Nearly 400 industry leaders, federal and state government officials, academics, clinicians, developers, and researchers participated in the 2015 OSEHRA Open Source Summit—with representation from the United States, Canada, India, Jordan, Mexico, Romania, South Korea, and the United Kingdom. Do not miss your opportunity to join them this year!