health risks
The ocean full of microplastics, and fish are as well. They're in our drinking water. Indeed, "There's no nook or cranny on the surface of the earth that won't have microplastics," Professor Janice Brahney told The New York Times. Dr. Brahney was coauthor on a recent study that found microplastics were pervasive even in supposedly pristine parts of the Western U.S. They estimated that 1,000 tons of "plastic rain" falls every year onto protected areas there; 98% of soil samples they took had microplastics. Dr. Brahney pointed out that, because the particles are both airborne and fine, "we're breathing it, too." She admitted: "It's really unnerving to think about it."
Press Release | Trust for America's Health |
April 24, 2019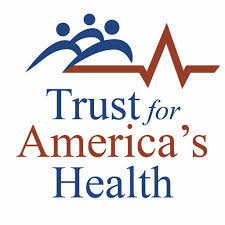 Chronic underfunding of the nation's public health infrastructure has left the nation vulnerable to serious health and safety risks, according to a new report released today by Trust for America's Health...The federal government, primarily through the U.S. Centers for Disease Control and Prevention (CDC), provides critical support for the nation's public health infrastructure including by funding a substantial portion of state and local public health programs. But, between Fiscal Year (FY) 2010 - Fiscal Year 2019, the CDC's budget fell by 10 percent when adjusted for inflation. Cuts to the CDC budget have direct impacts on state and local public health departments' budgets.