Honduras
Uri Friedman | The Atlantic |
May 7, 2014
...In recent years, police have courted cell phone-toting citizens as crime "censors" everywhere from Washington, D.C. to the tiny Kenyan village of Lanet Umoja. But the practice has gained particular traction in Latin America, which, as the UN reported in April, has the highest rate of criminal violence on the planet (the region accounts for 8 percent of the world's population and a third of its murders)...
Anastasia Moloney | Thomson Reuters Foundation |
December 16, 2015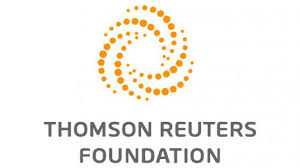 From civil war and urban gang violence to drought, some humanitarian crises around the world receive less media attention and donor funding than others and are less visible. Below are the top five humanitarian crises of 2015, in no particular order, which aid agencies say deserve more attention on the world stage: Rampant gang violence, poverty and the lack of jobs push hundreds of people a month to leave the 'Northern Triangle' nations of El Salvador, Honduras and Guatemala and seek work and refuge in the United States and other Latin American countries...
Lauren Orsini | Say Media Inc. |
October 15, 2013
Picture a technology that creates perfect 3D replicas used for archeological discovery, crime-scene investigation and virtual-reality entertainment—and I'm not talking about the Enterprise Holodeck. Far from science fiction, it already exists and it's called lidar. [...]