#Humetrix
Press Release | Humetrix |
November 19, 2018
The horrific California wildfires which have devasted entire communities, caused loss of life and displaced tens of thousands of Californians is touching all of us. At Humetrix our public health driven mission has led us to develop tools for individuals to help be prepared and be safe during emergencies, we want to step in and help those with ongoing health care needs, while their physician offices or hospital-based care have now been destroyed. With this destruction, the health records of thousands of fire victims with chronic conditions, or on daily medications and special needs are now gone, leaving many with the incapacity to fully recollect their important medical history when seeking care away from what was home.
Press Release | Humetrix |
October 20, 2017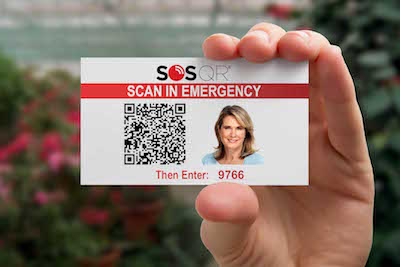 Humetrix, developer of the award-winning SOS QR emergency mobile platform, last year's recipient of the FCC Chairman's Awards for Advancements in Accessibility (AAA), is honored to participate in this year's FCC Accessibility Innovation Expo taking place on October 23 in Washington, DC. The Humetrix SOS QR technology has won multiple innovation awards since its first launch in 2014 being recognized by the White House as an innovative technology for disaster preparedness, winning the NHS TestBed competition last year, and the 2016 FCC Chairman's Award for Advancement in Accessibility.
Press Release | Humetrix |
January 3, 2019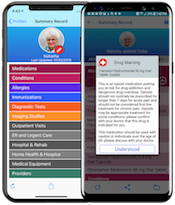 At CES, Humetrix will unveil at booth 43943 of the Tech West/Sands Expo Health & Wellness Marketplace, its iBlueButton 8.0 mobile health platform approved by the Centers for Medicare and Medicaid Services (CMS) for use by 53 million Americans covered by Medicare. A consumer life and cost saving digital health tool, iBlueButton 8.0 was introduced at the White House Blue Button Conference in August 2018 to illustrate how CMS approved applications powered by the Medicare Blue Button claim database can help millions of Americans in the Medicare program better manage their often complex and at times error-prone healthcare.