Hyperledger Sawtooth
Phil Fersht | Enterprise Irregulars |
August 25, 2017
HfS' Saurabh Gupta recently caught up with Brian Behlendorf (see bio), the Executive Director of Hyperledger at the Linux Foundation. Brian was a primary developer of the Apache Web Server – the most popular web server on the internet...Two decades after developing the Apache HTTP server that played a key role in giving us the internet and the web, Brian is reimagining our world again with blockchain. We discussed a range of topics around the reality and practicality of blockchain for enterprises along with the one wish that he wants to come true...
By Axel Simon | January 2, 2020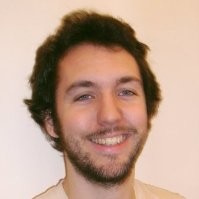 In an earlier post, Blockchain evolution: A quick guide and why open source is at the heart of it, I discussed the first generations of blockchains: the public Bitcoin and cryptocurrency blockchains, followed by the Ethereum blockchain capable of executing programs ("smart contracts"), leading to permissioned versions of code-executing blockchains (e.g., Hyperledger Fabric, Quorum). Let's step back into the blockchain jungle and take a look at the current state of the ecosystem and the projects trying to solve some of the limitations of blockchain technology: speed and throughput, cross-blockchain information and value exchange, governance, and identity and account management.